---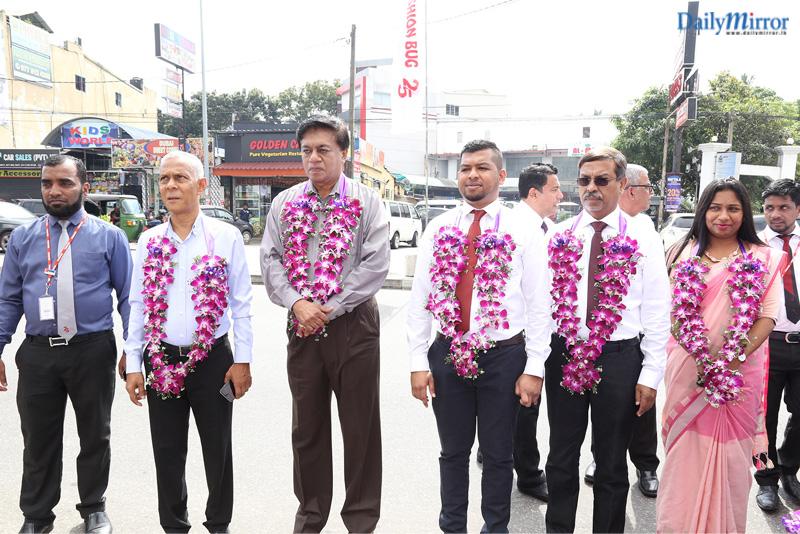 L-R) Wattala Showroom Manager - Mr. Nalim, Director Fashion Bug Mr. ACM Thariq , Business partner Mr. Rohitha Rodrigo, Chief Executive Officer Mr. Sabier Subian, Founder Chairman Mr. Rizal Subian, Denum Abeysekara – Director OKI International School
One of the key showrooms of the leading fashion retail brand, Fashion Bug - Wattala, received a facelift to better serve the loyal clientele who have been visiting the Wattala showroom for over a decade.

Fashion Bug Wattala is specially designed to accommodate more customers in a spacious and comfortable environment, spanning several floors and houses a wide array of clothing, footwear, accessories, gift and household items. As all other outlets of the chain, it caters to Ladies, Gents and Children in the forms of Formal wear, Casual wear, Party wear, and every other fashion need.

"Refurbishing and re-launching the Wattala branch has been our key project this year. Fashion Bug is known for its customer-centric approach and we are humbled to see the scores of loyal customers who have been patronizing from the first hour we opened the doors. Re-launching means that we renew our attempt to provide the best shopping experience to them. It is also testament to our willingness to make a closer connection with all our stakeholders; our partners, suppliers, employees and consumers," commented Shabier Subian – CEO (Sales & Marketing) at the opening ceremony.

"We have recognized the diversity that is present in Wattala since we opened our showroom in 2004. This diversity also reflects on Fashion Bug as a corporate too. As a result, the management and team are dedicated to ensure that they fulfill the fashion needs of our customers," added Aqeill Subian, CEO (HR & Administration).
The gala opening of the refurbished showroom saw popular artists Raini Gunathilake and Lahiru Perera entertain the guests along with Legatto Live Band, among the presence of loyal customers, business partners, suppliers, management, and well-wishers.
Earlier this year, Fashion Bug received the accolade of being among the Great Places to Work in Sri Lanka as well as being named as one of the Best Workplaces for Women. It provides over 800 direct employment opportunities and supports around 1,500 small and medium scale enterprises through their design and supply chain process. Marking a milestone this year, the brand marks 25 years since inception in a small shop in Bandarawela. Today, it has expanded into 15 showrooms across the country, serving the promise of changing lifestyles for all Sri Lankans.