---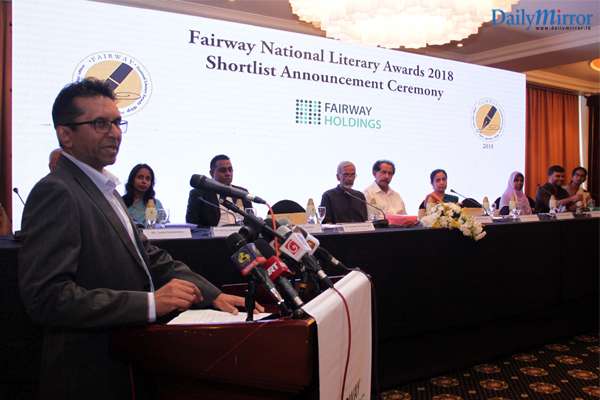 The eagerly anticipated Shortlist for the fourth Fairway National Literary Awards was announced on 30th August 2018 at the Kingsbury Hotel. Each shortlisted novelist in each language category will receive a valuable cash prize of Rs. 100,000/- while the ultimate winning novelist in each language category will receive Rs. 500,000/-.
The announcement event also revealed the panels of judges in the three language categories for these prestigious awards. The FNLA committee strives to bring together every year a group of distinguished and unbiased judges comprising, in each panel, an academic, a creative person and an informed reader.
The shortlisted novels will now be reviewed again in order to identify the winning novel in each language category, which will be announced at the final award ceremony which will be held later this year.
The Fairway National Literary Awards are presented by Fairway Holdings with the aim of recognising, encouraging and rewarding excellent creative writing in Sri Lanka.