---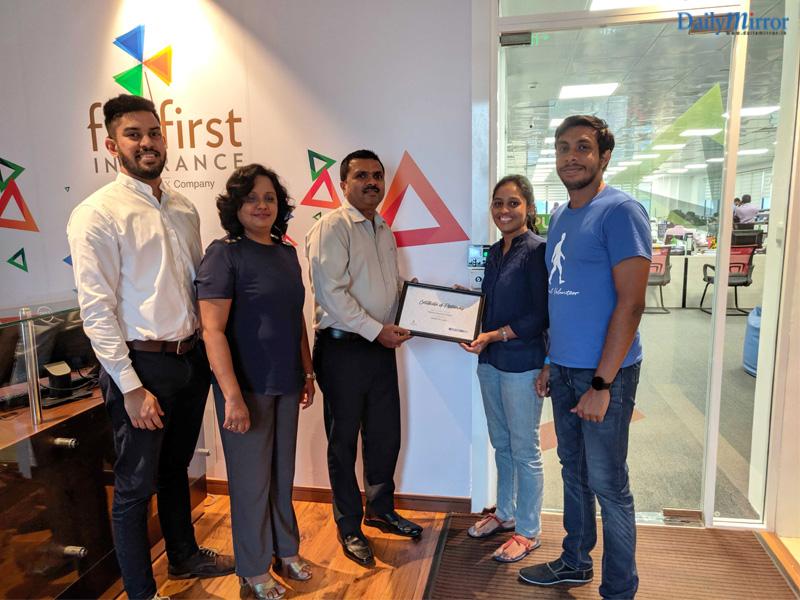 Fairfirst in partnership with AIESEC to provide smart and safe travel for Sri Lankan students going abroad
The key to shaping a better future lies with the youth and how they progress. In this increasingly connected world, one way of bringing about greater development of youth is by building cross-cultural understanding between Nations. We at Fairfirst Insurance believe that the more exposure and experience our youth gain, the more they can contribute to the country and the economy. This is why we have signed on as the Official Travel Insurance Provider for AIESEC, a global youth-run organization, which supports youth through leadership development opportunities abroad.

What is AIESEC? It is a global platform for young people to explore and develop their leadership potential by going on a volunteering or internship exchange. In Sri Lanka, AIESEC is currently present in the University of Moratuwa, University of Kelaniya, University of Sri Jayewardenepura, University of Colombo, University of Peradeniya, University of Ruhuna, SLIIT & NSBM.

Commenting on this partnership was Priyantha Perera – General Manager Underwriting, Portfolio & Reinsurance at Fairfirst Insurance, "We believe in making travel smart and safe. Fairfirst Travel Insurance is a strong testament to Fairfirst's core vision and brand values; which includes promoting empathy and social responsibility across all its operations. Designing a customer-centric model of operation and unique coverage benefits, we have found a way to uplift the experience of smart and safe travel for Sri Lankan students going abroad."

Fairfirst's Travel Insurance helps you to make your journey abroad a great success; and most importantly smart and safe. With Fairfirst Travel Insurance, you are well-prepared for your stay abroad because we provide a very comprehensive cover on your educational travel, that includes: Accident and Sickness Medical Expenses, Accidental Death and Dismemberment, Loss of Passport, Personal Liability, Trip Delay, Trip Cancellation and Trip Curtailment. Journeying overseas for studies can always be an exciting yet challenging experience, and our aim is to reduce the number of things you have to worry about.

Further commenting on this partnership, Miyuru Gamage, National Director Partnership Development at AIESEC stated, "Fairfirst is our official travel insurance partner in Sri Lanka. As the Official Travel Insurance provider, Fairfirst provides travel insurance at a special rate for all the young interns & volunteers who travel abroad for internships via our leadership development products. With the current experience, we gladly commend and recommend Fairfirst to anyone who is looking for a Travel Insurance Partner."

Fairfirst Insurance is part of the Canadian-based Fairfax Group. Fairfax, through its subsidiaries, has an international insurance and reinsurance business with a global underwriting reach, longstanding relationships and a broad product range. Fairfax has a strong foothold in the growing insurance and reinsurance markets of Southeast Asia, Eastern Europe, West Asia and Brazil.
Log onto www.fairfirst.lk to find out more.