---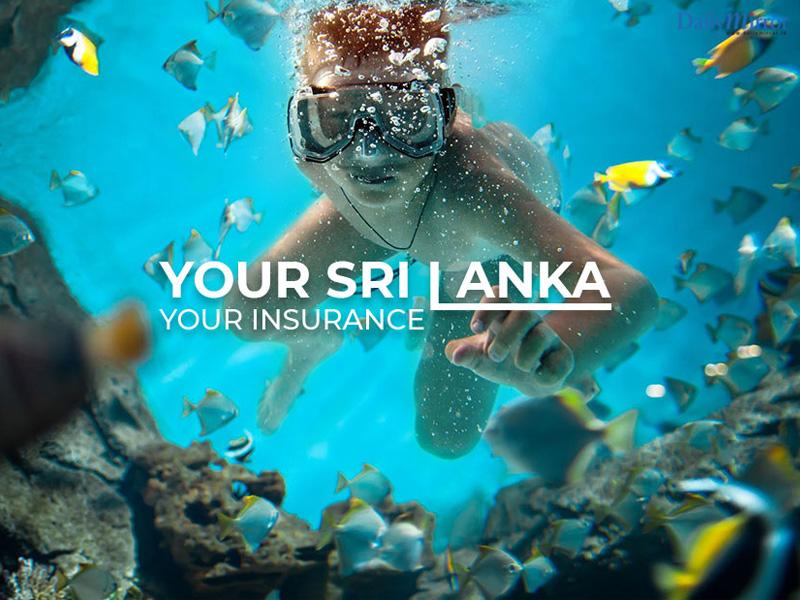 Learning about Sri Lanka through a book is one thing. But to experience the reality of Sri Lanka is the real deal. They say that the most beautiful things in life are not seen but felt by heart. From the mildewed tea estates, to the foamy beaches and all the way up to the rocky terrains, memories are etched. Travelling to a tropical destination is by every means thrilling. However, with thrills comes the probable risks of travel. So, how does one balance the thrills and risks of an adventure at the same time?
The answer lies with Fairfirst's Inbound Insurance. Travelling is more fun when you're insured against the unexpected – especially the one's that are to do with the great outdoors. And painstakingly there could be a list of mishaps during the visit. From lost passports or baggage to flight delays or even bruised knees in need of stitches – not quite the holiday! At this point, you might also wonder about the local walking wanderers? Risk not, as this cover also addresses the local travel enthusiasts as well.
Which is why being insured with Fairfirst makes travel fun. What is unique about Fairfirst's Inbound Insurance is that it covers the recreational aspect of adventure as well. Which may unlikely be covered by an existing insurer you are with. So, whether you're trekking the wild terrains, scuba diving in the waters of the Indian Ocean or even riding those turquoise blue waves, an insurance is priority. Therefore, it goes to say that with Fairfirst's Inbound insurance, your family and you are covered no matter where you explore in Sri Lanka or even if you are born and bred in this country.
Here's a couple of reasons as to what makes this cover uber convenient for your adventures:
•
The cover can be purchased via Fairfirst's Online Shop - the first ever digital platform to purchase policies online
•
Depending on how wild your adventures are, the cover consists of a worthwhile coverage amount which goes up to USD 100,000. From which the premium amounts start from an affordable sum of USD 5 and upwards. And when it comes to purchasing the cover, payment is acceptable in both USD and Lankan Rupees
•
Accessibility to a 24-hour claim services hotline. So, no matter what happens wherever you are, Fairfirst is just a call away
•
The benefits derived from the covers include Personal Accident, Medical Expenses, Flight Delays and Curtailments, Baggage Loss or Delay, Riots, Strike & Terrorism and other additional benefits. And from the list of benefits, Terrorism Cover, is one of Fairfirst's latest inclusions.
Therefore, it goes to say, that with Fairfirst Inbound Insurance, you can travel smart and travel safe, as they have a plan for you.
Fairfirst Inbound Insurance is a strong testament to Fairfirts's core vision and brand values. Which includes promoting empathy and social responsibility across all its operations. With its customer-centric model of operation and unique coverage benefits, Fairfirst Inbound Insurance is well on its way to uplifting the experience of smart and safe travel in Sri Lanka.
Fairfirst Insurance is part of the Canadian-based Fairfax Group. Fairfax, through its subsidiaries, has an international insurance and reinsurance business with a global underwriting reach, longstanding relationships and a broad product range. Fairfax has a strong foothold in the growing insurance and reinsurance markets of Southeast Asia, Eastern Europe, West Asia and Brazil.