---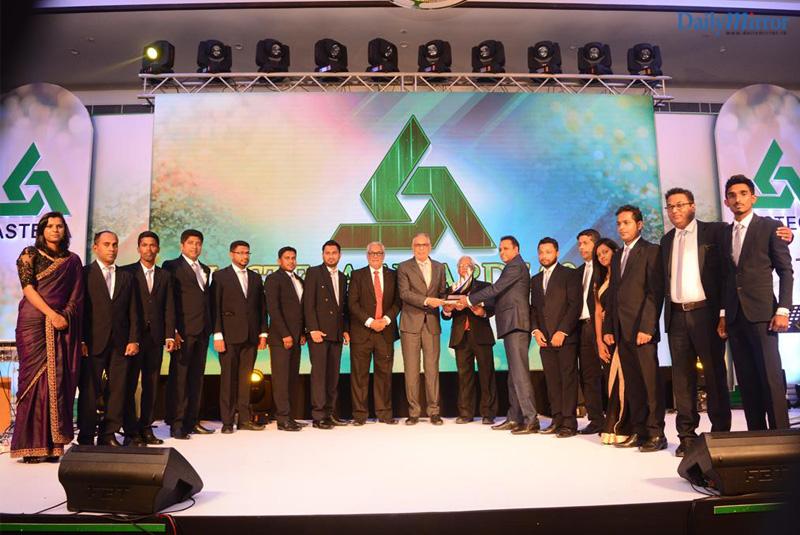 Mr Aslam Omar, Director of Brandix Lanka Ltd handing over the Bronze award to Mr Ashoka Weerawanni, Manager - Operations of Penguin Sportswear (Pvt) Ltd, Panwila. JASTECA President Mr Nimal Perera and Senior VP and Chairman for JASTECA Awards Mr Gamini Marambe is also seen here
Emjay International and Penguin Sportswear (Pvt) Ltd, a leading manufacturer of high quality apparel in Sri Lanka, was recently recognized at the JASTECA Awards 2018 taking home five awards.
Organized by the Japan-Sri Lanka Technical and Cultural Association, the 23rd annual event was held on the 02nd of March at Hotel Galadari, graced by its Chief guest Mr. Aslam Omar, Director -Brandix Lanka Ltd with His Excellency Akira Sugiyama, Ambassador of Japan as Guest of Honor.
Penguin Sportswear, Panwila received the Bronzea ward followed by Emjay International, Karandagolla and Payagala receiving Merit awards. Penguin Sportswear, Pallethalawinna and Emjay International, Teldeniya were awarded a Certificate of Compliance.
Emjay-Penguin takes great pride in theiremployees and treats everyone like family. Values such as passion, respect, integrity, discipline, empathy, teamwork and trust are woven into the company's culture. The wealth of experience and passion towards ensuring total customer satisfaction has helped in no small measure, to take Emjay-Penguin on an eventful journey through the years.
With a motive of enhancing efficiency and business productivity among both the private and public sector, JASTECA has pioneered the introduction and implementation of 5S, Kaizen and Lean Management concepts in Sri Lanka. It is the Alumni Society of Association of Overseas Technical Scholarship (AOTS) functioning under the Ministry of Trade and Industry of Japan.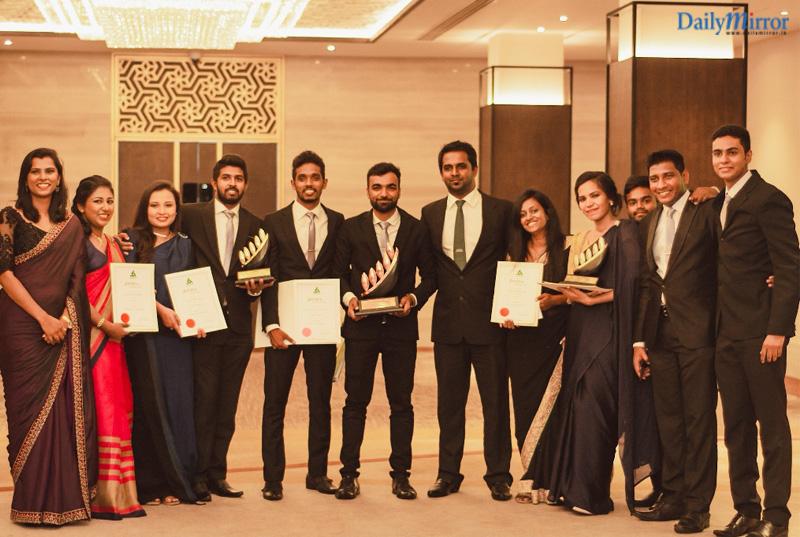 The Emjay-Penguin team with the awards
With five factories strategically located across the country boasting a manufacturing space of over 400,000 sq.ft, Emjay-Penguin consists of a workforce of 4,500 employees serving more than 12 brands with a capacity of over 200,000 pieces of garments produced per day.
Emjay-Penguin foster strong customer partnerships and professionalism which are recognized as the hallmark of its services, while processes, flexibility and customer engagement has enabled the company to gain a competitive edge. Its certifications include Worldwide Responsible Accredited Production (WRAP), Garments Without Guilt (GWG), Supplier Ethical Data Exchange (SEDEX), Better Cotton Initiative (BCI), Global Organic Textile Standard (GOTS), Intertek's Global Security Verification (GSV), Organic Content Standard (OCS) and ISO 9001:2005.