---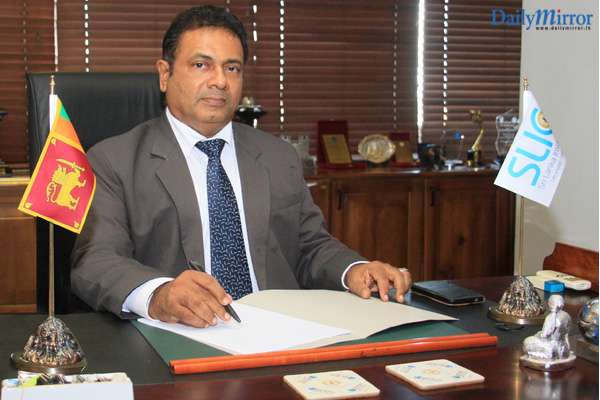 Dr.K.A.S.Keeragala has been appointed as the Executive Chairman of Sri Lanka Insurance with effect from 29th November 2018.
Dr.K.A.S. Keeragala is a leading person in the Public Services and is a Special Grade Officer of the Sri Lanka Administrative Service with over 33 years of experience in the government service and Sri Lanka administrative Service.
Prior to being appointed to the rank, he was the Secretary to the state Ministry of Finance. Dr.K.A.S. Keeragala has also held the distinguished positions of Additional Secretary to the Ministry of Youth Affairs, Project Management and Southern Development, Ministry of National Policies and Economic Affairs, State Ministry of Youth Affairs, and the Ministry of Health.
He also possesses excellent academic credentials with Bachelor of Science Degree in Management from University of Sri Jayewardenepura, Masters Degree in Economics from the University of Colombo and has a Doctorate in Management from Global University of California, USA and is currently following thesis work on Ph.D. in Economics in the University of Colombo.
Mr. P. Algama , Mr. Saadi.A. Wadood, Mr.P.M. K. Hettiarachchi , Mr.K.K.S.A. Perera and Mr.J.M.U.P.Jayamaha are also appointed as Directors to the Sri Lanka Insurance Board.