---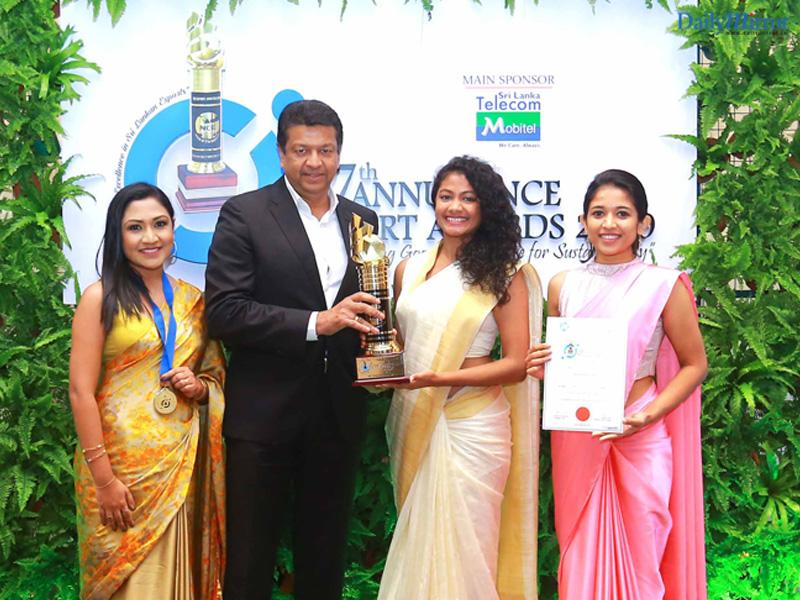 Software product engineering specialist 99X Technology's continuous efforts in creating export excellence were rewarded doubly at the recently concluded National Chamber of Exporters' (NCE) Export Awards 2019.
The company was first recognized with Gold in the Information & Communication Technology (ICT), Business Process Outsourcing (BPO) sector and related services category and then went on to receive a special award for Best Value Added Exporter in the services sector.
"As a country, it is vital that we diversify by becoming an innovative value-added export economy, to see the world as one market and look at doing things differently, not cheaply. Recognitions such as this awarded by the National Chamber of Exporters encourage companies that go the extra mile and set industry benchmarks for all exporters," observed 99X Technology Co-Founder and CEO Mano Sekaram. "We are honoured to be recognized once again and to receive the Best Value Added Exporter award for the first time, which shows us that we are moving in the right direction."
This year marks the fourth time in which 99X Technology has won Gold, having previously been awarded in 2012, 2014 and 2016. The National Chamber of Commerce felicitated 99X Technology as well at its National Business Excellence Awards last year in recognition of its excellence in business and contributions towards the economic progress of the country.
Through this annual assessment, the NCE seeks to recognize Sri Lankan entities that have excelled in export performance and have contributed to the national economy through foreign exchange earnings.
NCE's Export Awards follow a stringent evaluation process by an esteemed panel of judges, who conduct a multifaceted analysis of the company's operations in addition to its export performance. The criteria include market expansion and product development, value addition, statutory compliances, effective management efforts, implementation of quality management and environment protection systems, market innovation and more.