---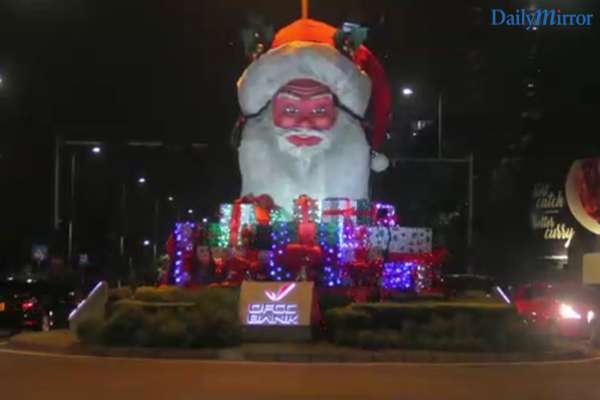 DFCC Bank has become synonymous with bringing light and cheer into people's lives. Every year, the Bank generously decorates the Galle Face roundabout and the road leading to its head office on Galle Road, while simultaneously decorating its branches in a captivating manner. This year too, inspired by the happiness its decorations have spread in the community, DFCC Bank has put up a giant Santa Claus looking out from the Galle Face roundabout to inject the spirit of Christmas. The Galle Face roundabout, with the Santa Claus and the beautiful lighting, has become a must-visit for people from all walks of life. The roundabout is regularly maintained by DFCC Bank as part of its environmental stewardship.
Unleashing even more joy amongst customers this holiday season, DFCC Bank is pulling out all stops to offer a wide array of attractive benefits for customers with attractive fixed deposits rates and amazing credit card offers. DFCC Bank is offering interest rates as high as 12.5% for fixed deposits for a period of one year, coupled with many other benefits targeting salaried individuals. In a unique offer, customers can claim a cash back loan up to 90% of the total deposit value within an hour. They can also avail of a free Debit and Credit Card, along with a Virtual Wallet to make shopping a whole lot easier this season. This Fixed Deposit offer is on for a limited time only and is attracting an overwhelming response.
Determined to deliver greater value, DFCC Bank credit card holders are also being treated to a delightful '31 Days CashBack for 31 Days of Joy' promotion this season. DFCC credit cardholders can enjoy up to 31% CashBack on their total spend during the month of December. All they need to do is spend a minimum of Rs. 2000 daily and based on the number of days they spend this value, the cardholder will get up to a maximum of 31% at the end of the month. The more number of days they swipe, the more Cashback they will receive. i.e. 31% for 31 days of usage, 20% for 20 days of usage etc. The maximum CashBack amount for a DFCC Gold Card is Rs.10,000; for a Platinum Card – Rs.15,000; for a Signature Card - Rs. 20,000 and for an Infinite Card - Rs. 30,000.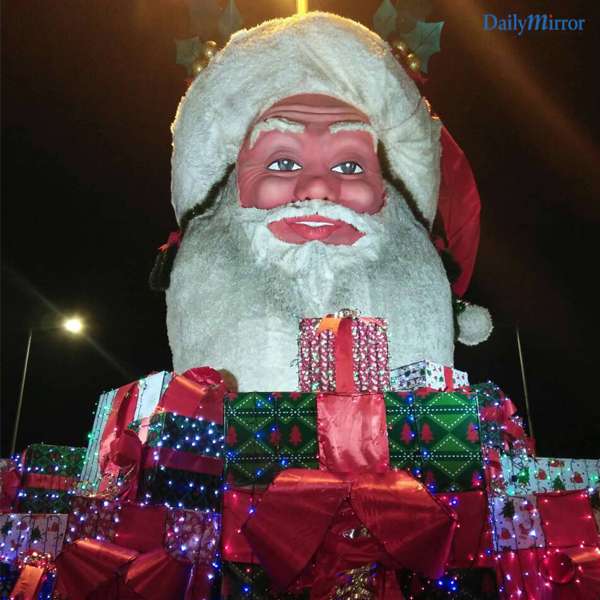 Commenting further, the CEO of DFCC Bank, Lakshman Silva said, "Our efforts to decorate the Galle Face roundabout and its environs have been much appreciated by one and all and this has inspired us to decorate the area with greater vigour this year. We are humbled to see the happiness people derive from seeing our decorations. Our contribution to spreading seasonal cheer does not stop there, DFCC Bank is offering an exciting credit card offer and fixed deposit scheme to light up the festive season. While encouraging people to shop and save at the same time, DFCC Bank is focused on delivering great value to its customers."
DFCC credit cardholders can also enjoy up to 50% discounts at a wide range of merchant outlets this season in categories such as household items, electronics, clothing, supermarkets and dining, hotels and travel. For more details on the DFCC credit card offers or to apply for a new DFCC Credit Card, customers can visit www.dfcc.lk or drop into their nearest branch.
DFCC Bank PLC is a fully-fledged commercial bank offering the full gamut of commercial and development banking services. The Sri Lanka Institute of Management Accountants (CIMA) and the International Chamber of Commerce of Sri Lanka (ICCSL) has announced DFCC Bank as one of the ten "most admired companies" in Sri Lanka for 2018. The Bank was also ranked No 14, in Business Today's list of Top 30 businesses in Sri Lanka. Fitch Ratings Lanka Limited has rated DFCC AA- (lka).