---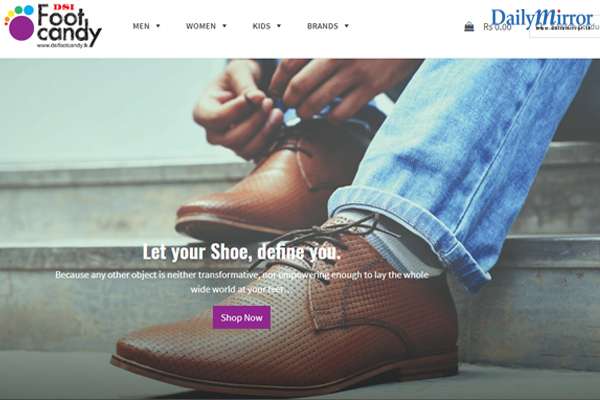 D. Samson & Sons (Pvt) Ltd, the main marketing and distribution arm of the DSI Samson Group, re-launched the organization's e-commerce site. Boasting an entirely new look, DSI Footcandy now has a range of the latest features and facilities to ensure convenience for customers.
Re-launched on the4th of May, the website is the only one of its kind in Sri Lanka that offers its customers exclusive deals on footwear. DSI Footcandy is extremely user-friendly and can be accessed via mobile phone or computer.
An attractive array of footwear and accessory designs is available on the remodeled site. DSI Footcandy carries local brands such as Beat, Beach, Waves, Petalz, USofto, Fun Souls, Jessica, AVI, Supersport and Tamik, as well as international and licensee brands including Clarks, Red Tape,FILA, Barbie, Hot Wheels, Disney and Marvel. Customers can now enjoy hassle-free order placement and island wide delivery. Payment may be made via credit card or by paying cash when the ordered item is delivered.
The sole purpose of DSI Footcandy and its re-launch lies in the company's determination to maintain a business environment that revolves around the needs and tastes of their customers.
One of the largest retail networks in the country, D. Samson & Sons (Pvt) Ltd serves as the sole distributor of a number of local footwear brands including, DSI, Ranpa, Samsons, Supersport, Beat, Beach, Petalz, Fun Souls, Tamik, Waves, Jessica and AVI as well as popular international brands such as, Reebok, Puma, FILA, U.S Polo, Clarks, Arrow, Redtape, W and Aurelia. The company network spans more than 200 company outletsand 4000 dealers island wide. All of which are involved in fulfilling the company's vision of creating a customer-centric business.