---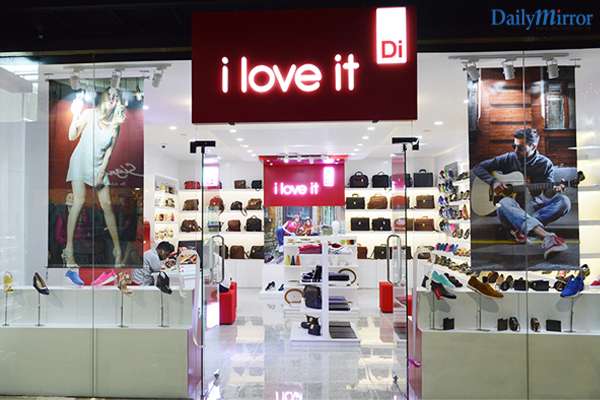 •
Inaugurates showrooms in K Zone - Moratuwa and Kirulopone
•
Customers could now patronize over 12 showrooms located across the Western Province
DI, a leader in the leather and fashion footwear industry opened its latest showroom at the K Zone - Moratuwa and Kirulapone recently. These outletsare the most recent in a series of showrooms which were inaugurated to suit the renewed brand image that was launched early this year.
The openings were graced by Mr. A.G Weerasinghe - Chairman, Lanka Century Investments PLC and Mr. Sajeewa Ranasinghe – CEO of Ceylon Leather Products PLC along with senior officials from the company.
The pioneer in processing and manufacturing of leather, leather footwear (for gents, ladies and children) and leather products (such as bags, belts and accessories), Ceylon Leather Products PLC, popularly known as DI, was incorporated in 1939 by the then British Government to manufacture boots, shoes and accessories for the British Armed Forces. Over the years the organization has been through several transformations and in the process, has established its brand DI as a renowned brand, not only in Sri Lanka but amongst international buyers.
The evolving industry and the futuristic vision of Ceylon Leather Products, resulted in the DI brand transforming to cater to the emerging consumer aspirations, changing generational and retail dynamics.Aligned to this revival, several showrooms too underwent a transformation to suit the brand personality, andopened doors to a refreshing range of new designs in the forms of Ladies' and Gents footwear, Children's shoes, a variety of accessories and gift items. Amidst these new offerings, the brand would continue to enhance its core offering of leather-based products known for its quality and durability thus retaining its core segmental offering.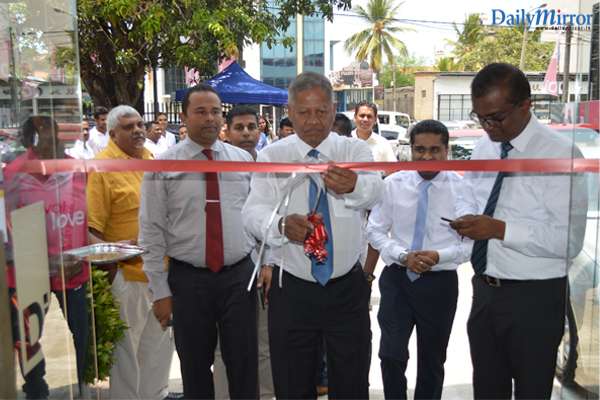 Mr. A.G Weerasinghe - Chairman, Lanka Century Investments PLC at the opening of the Kirulapone showroom
Taking into consideration customer convenience, DI outlets are situated across the Western province such as Liberty Plaza, Bambalapitiya, Union Place, Malabe, K Zone – Ja Ela, Wellawatte, Gampaha, Kiribathgoda, Balumahara and YMBA –Fort, while further retail expansion to areas out of Colombo will take place in the future through franchise outlets.
Ceylon Leather Products PLC is a subsidiary of Lanka Century Investments PLC (LCI)– a listed Group Holding and Management company with successes in companies such as Dankotuwa Porcelain PLC, South Asia Textile Industries (Pvt) Ltd., Colombo City Holdings PLC, Royal Fernwood Porcelain Limited and Millennium Information Technologies (Pvt.) Ltd. Incorporated in 1910, the LCI is owned by a consortium of shareholders namely Navitas Holdings, Galle Face Hotel Group and the textile giant Hirdaramani Group joined with Taprobane Holdings PLC to be the ultimate parent of the Group.