---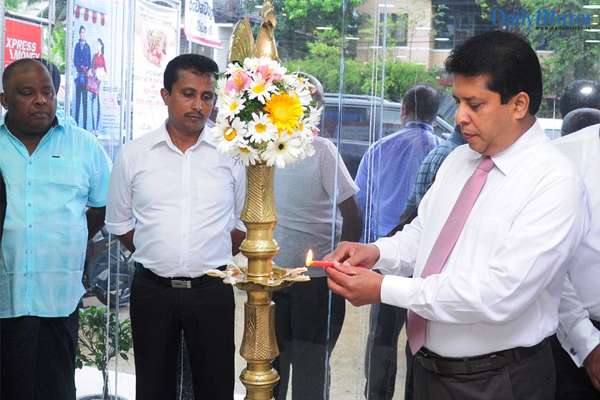 Mr. Lakshman Silva - CEO of DFCC Bank lighting the oil lamp
DFCC Bank inaugurated its newest branch in Ruwanwella recently, as part of its branch expansion drive in the southern and western provinces. The residents of Ruwanwella can now avail of DFCC's full range of development and commercial banking products and services, backed by excellent customer service and exciting promotions. The latest addition to DFCC's branch network was inaugurated on 20th September 2018 with fanfare by the CEO of DFCC Bank, Lakshman Silva, along with senior representatives and staff from the Bank and well-wishers from the local community. DFCC Bank has blazed a revolutionary trail across the industrial and commercial landscape of Sri Lanka through its unique brand of financial services, which will now be deployed in Ruwanwella as well.
Retail customers in Ruwanwella can look forward to an all-encompassing banking experience, as the Bank offers a variety of retail banking products and services such as current and savings accounts, fixed deposits, loans, pawning services, leasing facilities, NRFC/RFC accounts, credit cards and remittances. The business communities in the area will also benefit from DFCC's expertise in Corporate and SME Banking. These are complemented by the Bank's innovative service delivery channels.
Commenting on the bank's foray into Ruwanwella, CEO Lakshman Silva said, "We are grateful to the town of Ruwanwella for welcoming DFCC's newest branch with open arms. We are proud to be located in a town with such a rich history that is known for housing many sites of archaeological and cultural interest. We look forward to engaging with the local people in the town and in tending to their financial needs with our signature customer service. While DFCC Bank is regarded as a unique commercial banking institution with a development banking forte, it has also engendered an image for innovation. We hope to partner with our customers to discover new opportunities for mutual growth and prosperity."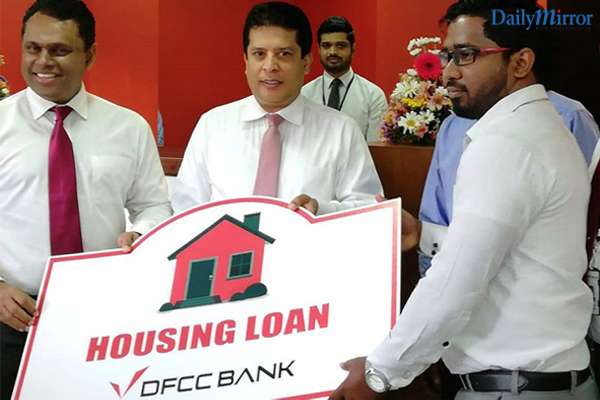 Mr. Lakshman Silva presenting the first housing loan to customer
DFCC Bank is committed to improving the digital customer experience in order to achieve customer satisfaction, retention, loyalty and engagement. Recognising that technology is changing the way in which Banks interact with customers, DFCC Bank has made great strides in enhancing its value proposition to customers in terms of new and innovative product offerings and enhanced service delivery. In line with this, in the recent past, a variety of technologically advanced products have been introduced by the Bank including the DFCC Virtual Wallet - Sri Lanka's first digital wallet in the Banking Sector; Lanka Money Transfer – a cutting edge web-based remittance system; MTeller – a door step banking service and Premier Go – the first interactive premier banking application.
More recently the Bank introduced a state-of-the-art Treasury system to enhance the efficiency of Treasury operations, and DFCC iConnect, a cutting edge Payments Management Solution for businesses of all sizes.
With its innovative approach, dedication to providing superior customer service and the multi-faceted services on offer, DFCC Bank is well poised to keep growing. The Bank has set itself a challenging target for geographical expansion over the next few years and the inauguration of the branch at Ruwanwella takes the institution closer to its objective to facilitate financial inclusion across the country. The new branch at Ruwanwella is located at 183, Avissawella Road, Ruwanwella, and can be contacted via telephone on 0362268770 and 0362267775, or via fax on 0362267677.
DFCC Bank PLC, renowned as a national icon, possesses the expertise of a pioneer development bank and the energy of a dynamic commercial bank. The Bank was recently recognised as one of the Top 10 Most Admired Companies in Sri Lanka by the Chartered Institute of Management Accountants (CIMA) and the International Chamber of Commerce Sri Lanka (ICCSL). DFCC Bank is rated AA-(lka) by Fitch Ratings Lanka Limited.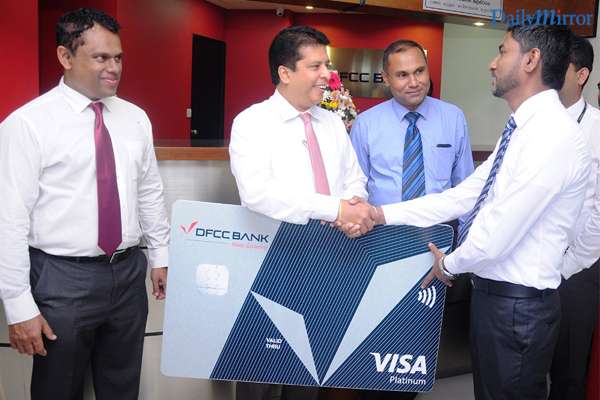 The first Credit Card facility presented to customer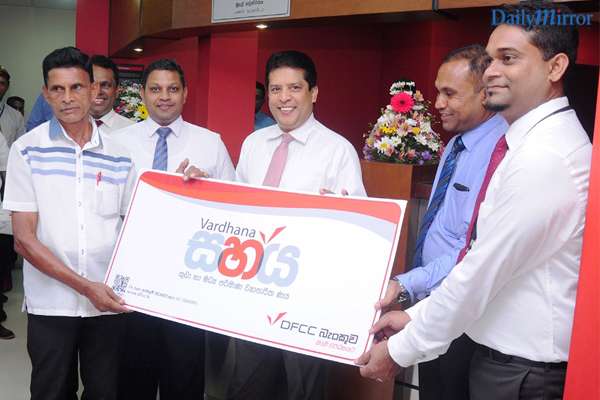 The first Vardhana Sahaya Loan presented to customer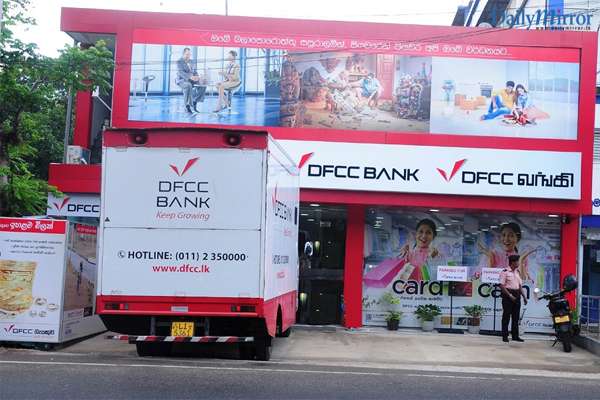 The new DFCC branch in Ruwanwella