---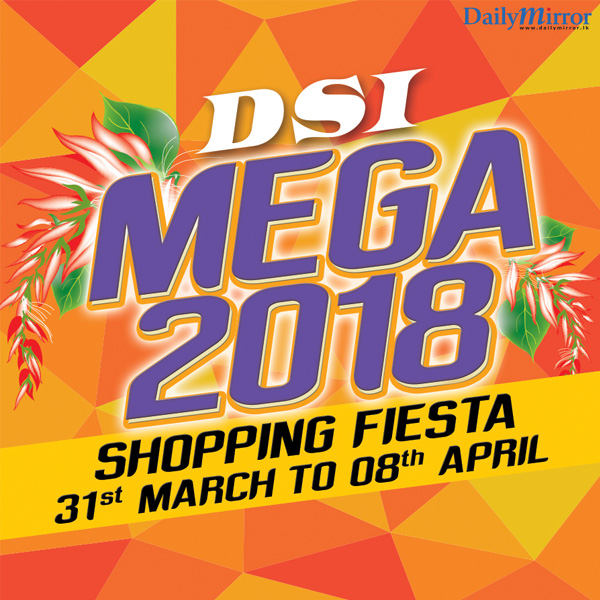 The DSI Mega 2018 Shopping Fiesta is being held at the D.Samsons & Sons (Pvt) Ltd office premises at No 257, High Level Road, Navinna, Maharagama. The festival will take place between 9.00 am to 10.00 pm from the 31st of March to the 8th of April. Customers can also enjoy free parking courtesy of D. Samson & Sons (Pvt) Ltd.
This is the fourth consecutive time that D. Samson & Sons (Pvt) Ltd has held the shopping fiesta, which takes place in April and December, targeting the two main festive seasons.
The objective of the shopping festival is to present consumers with the opportunity to purchase footwear, apparel, electronics, children's products and many more useful and wonderful items at affordable prices during the festive season. Products by leading brands such as DSI, Singer, Emerald and Vision Care will be available at the festival. The DSI Mega 2018 Shopping Fiesta has something for everyone, regardless of age, gender or budget, this Avurudu season. The fiesta is the perfect place to find new items and gifts for loved ones and family, and enjoy the true spirit of sharing goodwill during Avurudu.
A popular name in the country's footwear and apparel industry, D. Samson & Sons (Pvt) Ltd is the main marketing and distributing sector of the DSI Samson Group. It is one of the largest retail networks in the country to provide footwear and apparel to the local customer.