---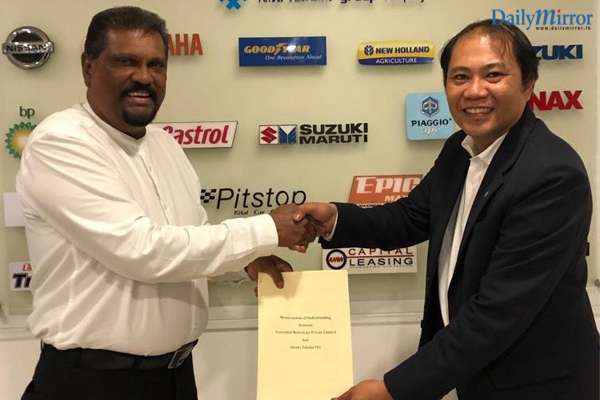 Amãna Takaful PLC (ATL), the pioneer of the Takaful concept of insurance in the Island, recently partnered with Associated Motorways (Private) Limited (AMW) to offer its policyholders a host of exclusive benefits and offers.
With a heritage that spans over 65 years, AMW offers its valued customers world renowned automotive and related products as well as servicing solutions. AMW is the only authorized distributor for a wide range of vehicle parts including those for global brands such as Nissan and Suzuki.
As a result of this partnership, ATL customers will be offered special value additions through AMW. Amãna Takaful policyholders will enjoy value additions such as access to a priority vehicle towing services which will be provided on a special rate within Colombo city limits if the vehicles are repaired by AMW guarantees on all paint services, spare parts and other products that are sold by AMW.
Commenting on the partnership, Fazal Ghaffoor, Chief Executive Officer of ATL stated: "We are proud to partner with one of the country's top automotive leaders – AMW, to bring our valued policyholders multiple benefits and savings. Rest assured that we as an insurer, who understand our consumers various lifestyle needs. Our customer-centric approach has enabled us to seek meaningful partnerships with fellow industry leaders, who we are constantly working with to provide our policyholders with useful services that save them time, money and unwanted hassles."
For 20 years ATL has been the flag bearer of the Takaful way of insurance in Sri Lanka, catering to all segments. The Takaful way of insurance operates on the concept of bringing people together in a spirit of solidarity and mutual trust. .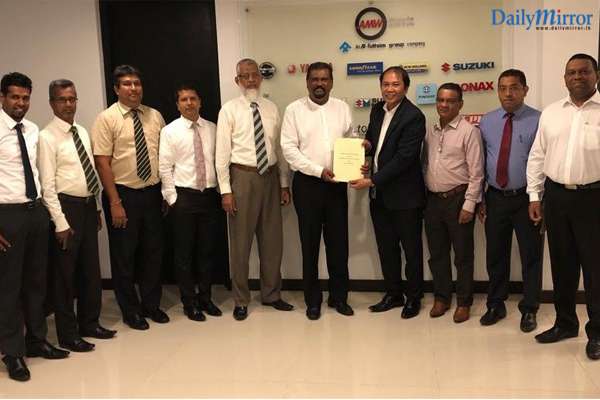 The company also offers two unique motor insurance covers; 'The Smart Rider Cover' and 'Tuk Tuk Full' to provide policyholders with varying budgets and needs, with the protection and peace of mind that they need whilst driving. ATL strives to deliver world class insurance products and exceptional standards of service.
ATL operates 38 branches and is set to expand further to better serve customers across the country. ATL continuously reaches out to customers from all segments of society and offers innovative and state-of-the-art insurance products that are convenient, affordable and reliable. As part of its commitment to remain 'Open to all', ATL reaches out to all communities through a multi-ethnic team across its network.
For more information please visit, www.takaful.lk or contact the ATL team on 0117501000.