---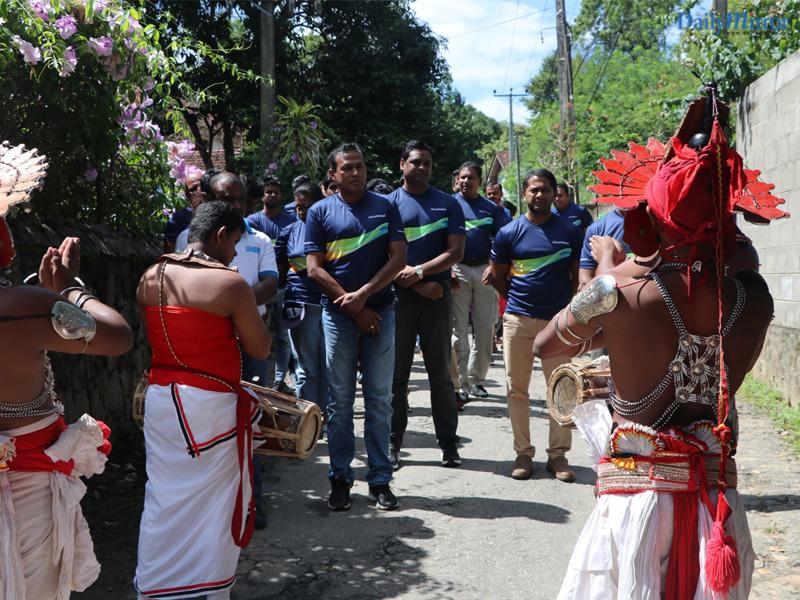 AkzoNobel Paints recently kicked-off its activity in Sri Lanka as part of its partnership with SOS Children's Villages, where employees volunteered to visit the SOS Village in Monaragala for a fun-filled day which involved the painting of an entire family home, the donation of paint for the rest of the Village, as well as enjoyable activities for the children.

The world industry leader in paints and coatings -and producer of Dulux paints in Sri Lanka-, inked a partnership with SOS Children's Villages last September as part of its global Let's Colour initiative between the two organisations. The collaboration aims to tackle youth unemployment in the country through a series of educational and renovation training programs, with a focus on assisting youth coming from unstable backgrounds.
A team comprising of volunteers from different functions of the organisation and key dealers of Dulux paints in the area, visited the SOS Children's Village in Monaragala over a weekend and painted a family home and donated paint for the other houses in the Village. Lunch for the entire Village was hosted by AkzoNobel Paints, and the team spent the day with the children, making it a truly memorable and heartening experience for all.

This event is only the beginning of an entire calendar of planned projects and activities of this nature intended to draw on the power of creativity, colour, art, and community to inspire young Sri Lankans to pursue a brighter future.
"This experience with members of the SOS Children's Village community in Monaragala has brought even greater value to our partnership with the organisation," said Wasantha Heenatigala, Managing Director of AkzoNobel Paints, commenting on the success of the event. "This also serves as an enduring example of how AkzoNobel delivers shared value, uniting people, products, and expertise for the benefit of society through a continuing effort to brighten the lives of young Sri Lankans, all with the power of paint."

With an expertise of over 70 years in caring for children without parental care, and strengthening poverty-stricken families at risk of breaking down; SOS Children's Villages, the world's largest child care organization is currently present in 135 countries working with communities and state partners to provide SOS Family Care for those who need it the most. SOS Children's Villages have a 37 year-strong presence in Sri Lanka, with six Children's Villages located in Piliyandala, Nuwara Eliya, Galle, Anuradhapura, Monaragala and Jaffna.

In 2017 and 2018 the AkzoNobel-SOS Children's Village partnership enhanced the lives of over 1000 young people from ten countries the world over. In Sri Lanka alone, more than 50 young participants are expected to benefit through the Let's Colour initiative.