---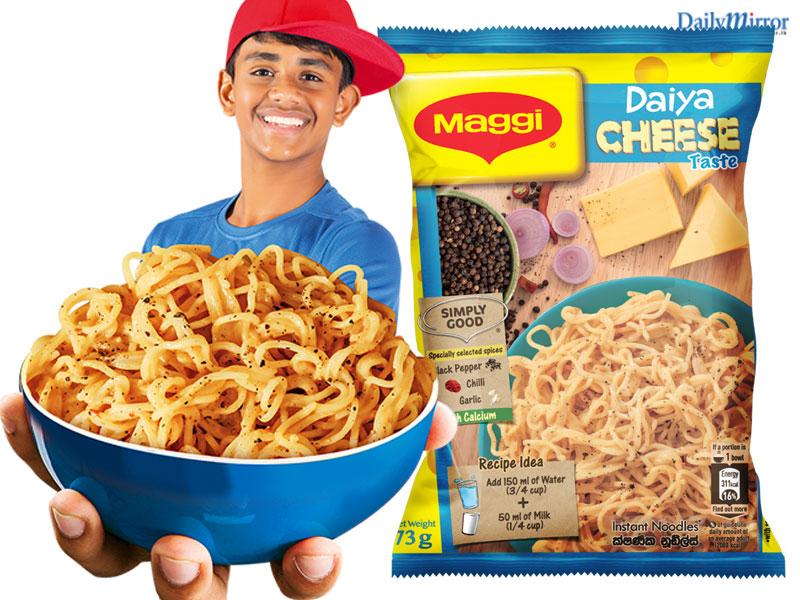 Nestlé has just launched a much awaited variant to its Maggi noodles range – creamy, cheesy, spicy Maggi Daiya Cheesy Noodles. The new noodles product comes with a delicious cheddar cheese powder, and includes spices like black pepper, onion, garlic and chilli for a mouth-watering savoury flavour. While the delicious blend of cheese powder and spices are included in the pack,Maggi fans are encouraged to also add milk when making the dish, to make it extra creamy. Delicious and nutritious, Maggi Daiya Cheesy Noodles is a must-have for the family when looking for a flavoursome quick and easy meal.
"Maggi has been on acontinuous innovation drive over the last few years, launching new flavours, new varieties, and new ingredients. Our research revealed that more and more youngsters are looking for spicy, cheesy offerings. With this insight, we perfected a recipe with a combination of real cheese powder and spices, including Black Pepper specially sourced from the Matale district, to offer a spicy creamy cheesy noodles dish our consumers love. Our new product is available at shops island wide and we invite all Maggi fans to try the noodles dish they've been waiting for! " said Priyadarshinie Karunaratne, Vice President – Food at Nestlé Lanka.
Maggi noodles are made with the goodness of wheat and is enriched with calcium. The delicious noodles rangeuses traditional spices and herbs, loved and trusted in Sri Lankan cooking, to enhance taste. The range includes spices such ascoriander, cardamom, turmeric, cumin, black pepper, nutmeg, fenugreek, aniseed, chilli, garlic, ginger, rampe and curry leaves. Maggi noodles has been a much loved favourite of Sri Lankan households for over 30 years. It has a wide range catering to varying tastes, from mild to extra spicy,living up to the brand's #MyMaggiMyTaste promise.