---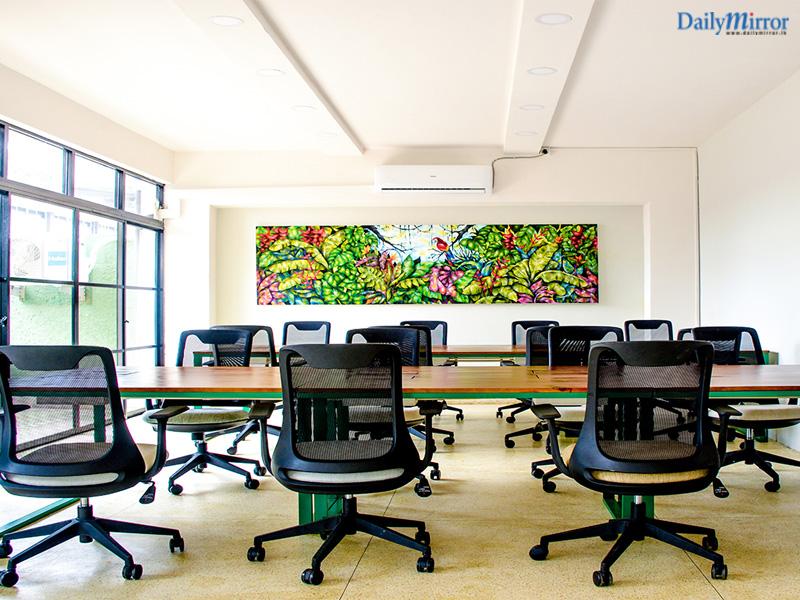 Are you an entrepreneur looking for a convenient location to kick start your business? Or are you simply trying to find the best venue to host a corporate meeting? Then here are six vibrant and cost-effective working spaces to look out for on Million Spaces.
Hatch: Located slap bang in the middle of Colombo, Hatch is one of Sri Lanka's leading start-up incubation and acceleration platforms. If you're looking for tech-centric venue, with everything you'll ever need to boost business growth, then Hatch is just the place for you. With a total of 115co-working spaces, a funky gaming zone fitted with the latest facilities, break rooms and a café serving your favourite hot brews, Hatch offers the ultimate place for your start-up to lay down its roots, and gives you all the extras, mentorship and support that you need to make it take flight. Supported by some of the country's brightest entrepreneurs, Hatch is becoming THE place for start-ups to call home. All Hatch workspaces and venues can be booked exclusively via the MillionSpaces website.
Likuid Spaces: Affordable, laid back and all about community, collaboration and creativity, Likuid Spaces has everything you need to work hard and play hard. From comfortable workstation set-ups to gaming rooms and colourful brainstorming zones, this co-working space offers a fun, upbeat and positive ecosystem for start-ups to ease into.
John Keells X: A key initiative by John Keells Holdings, John Keells X recently opened up a co-working space at Crescat Boulevard. With high footfalls from the mall, this is the ideal venue for an elite group of start-ups, to test their ideas and products out on the street. Whether it's running a consumer survey by shoppers or sharing a product sample with teens at the Food Court, this workspace offers direct and easy access to a massive sampling group.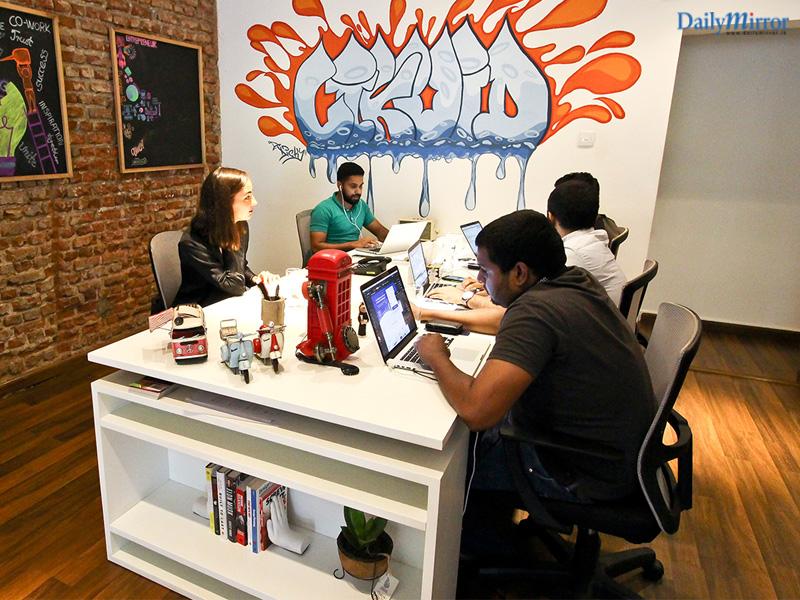 We Hive: A haven for creative gurus and graphic designing pros, WeHive is the ultimate co-working space for budding artists. The venue provides a full spectrum of facilities such as PCs for rent, a fully equipped audio production studio as well as a premium visual effects commercial production studio – so you can sit back and bring your greatest creations to life. Whether you're working on a 3D film, a commercial or short video documentary, WeHive is a chic and modern office space that will give you all the tools you need to unleash your creativity.
HomeTree: Ideal for solopreneurs on a mission, HomeTree provides a homey and cozy office space. Ideal for teams of 5 to 20, HomeTree's upbeat, warm and comfy ambiance sets the stage for you to sit back, unwind and make your business dreams a reality. Putting community before competition, purpose before profit, and passion before prudence, HomeTree is the ideal base to nurture and harness your potential, while drawing on the support of like-minded entrepreneurs.
Y- Impact Hub: Launched by Youth Business Sri Lanka, Y Impact Hub is a co-working space located at the Ceylon Chamber of Commerce. If networking is important to you, then setting up base here will make you part of a global co-working network that spans 42 countries. It's also a great deal for start-ups on a budget, as spaces are available starting from just Rs. 12,500 per month.
Offering a range of packages to suit your budget, book any of the above spaces and more now on the MillionSpaces website: www.millionspaces.com and get started on your next big project today.