---
The Government has decided to make the fullest use of a certain natural resource awaiting commercial exploitation in Rajarata.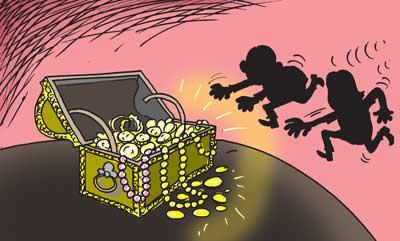 Experts have determined that this natural resource could be exploited for use for a period of 100 to 150 years.

The Government has planned to hand over the exploitation of natural resource to the private sector due to the difficulty in carrying out the task as a State venture.

Previous regimes could not properly exploit this natural resource due to bickering among political authorities.

Meanwhile, top men in the regime have learnt that two political authorities are making hurried plans to hand over the exploitation of the natural resource to a certain investor of their choice.

The two political authorities who by the way are in the top team are known for their patriotic bent. One of them hails from the upcountry and the other from the Colombo district.
However, there is a group of investors who have already begun doing everything possible to abort the plans of the two politicos.

There are patently clear indications that this affair is going to develop into an explosive issue in the near future, they say.