---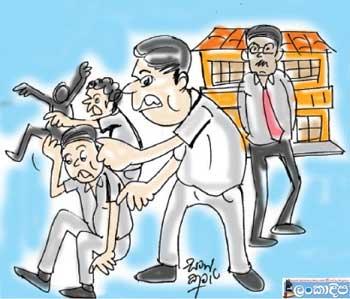 These two young sons of a prominent political family hailing from a newly built township have become big bullies and have got into the habit of tormenting others, but neither the school authorities nor the khaki personnel have taken any action against them, they say.

A student set upon by these two sons is now undergoing indoor treatment at a hospital, they say.

The doting parents, father, an electorate organizer of a political party in the bud and mother, a former head of a village committee despite being aware of the antics of the two sons do not take any interest in disciplining them, they say.