---
The secretariat of the Western Provincial Council has got severely congested following the province's new fair governing one recently shifting to its building along with her 60-strong office staff, they say.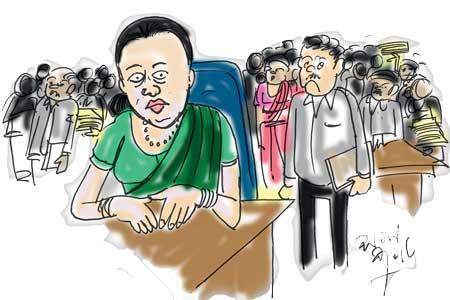 The fair governing one and her staff had to vacate the office building they were occupying earlier to make way for a Commission of Inquiry to move into it.

The governing one has now moved into the office previously used by the province's chief political authority and her staff is sharing the limited space available with the employees already working there leading to heavy overcrowding of the place. The congestion takes a turn for the worse on the weekly Public Day as all heads of local authorities are required to be present at the governing one's office on this day.