---
A new row has broken out among the secretarial ones of the Blue party, they say.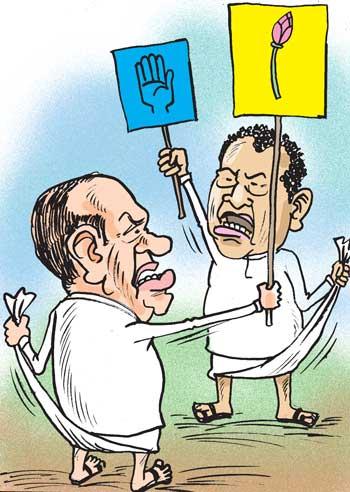 The difference of opinion over the party symbol to be used at the upcoming general poll have led to this new row.

All secretarial ones of the party except the main one, are willing to contest under the Pohottuwa symbol.

The main one had asked how he could contest under Pohottuwa with his pants on when he was going to be virtually pitted against the former strongman due to contest under that symbol.
However, the other secretarial ones had said that they were prepared to contest under the Pohottuwa if they failed to reach an agreement on a common symbol. Now they have agreed to take a final decision on the issue at the party level.

Indications are that party is going to split up again over the issue, they say.