---
A young man of a powerful political family is said to have got stern orders from his father holding high office to pack his bag and baggage to leave for the ancestral village.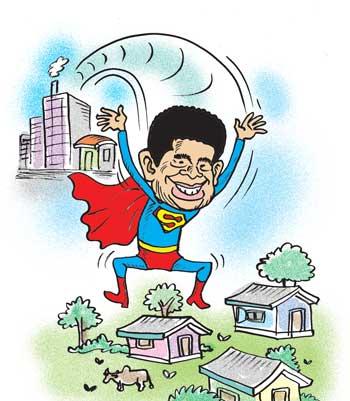 "You have remained long enough confined to Colombo. Time is up for you to go back to the village, work for the people and win their hearts and minds," the big man had told his son.

So, the son of the powerful family back in the ancestral place has begun meeting the people in the area and making himself busy looking into their needs, they say.

However, his powerful father is yet to assign a constituency or a political agenda for him to work on.

The political leader is said to have planned a new program for the party after the big poll and getting his son to begin playing an active role is also part and parcel of that program, they say.

He has planned to announce the new program only after determining an auspicious 'nekatha' for its launch, they say.