---
An American campus had in the recent past had conferred doctorates on several well- known big guns in government departments. A popular khaki department spokesman and a state lodge high-up had been among the recipients, they say.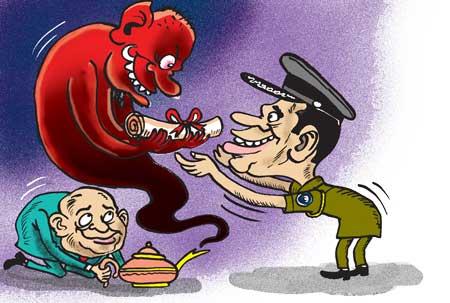 A contender at the recent big race who had pledged to settle the country's entire debt burden 'eka rayin' (in a matter of one night) had reportedly presented these 'doctorates' at the convocation ceremony.

When this news had broken out on the Facebook, many interested parties had made inquiries and found there was no doctorate -conferring 'campus' in the States as mentioned in the news item.

The Big Race contender too had hurriedly run a post on the Facebook saying that he attended the convocation ceremony on invitation, but he had nothing to do with the 'campus.'

Meanwhile, a khaki high-up who is reportedly not in good terms with the khaki spokesman has ordered an inquiry into the affair, they say.