---
On the nomination day for the big poll, Gota met an old colleague.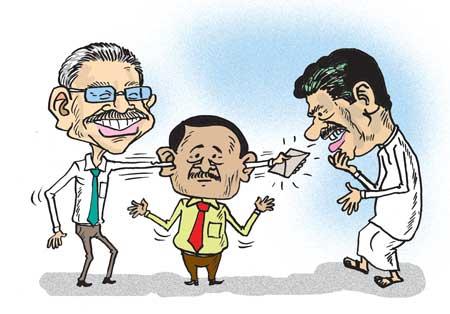 The old colleague, a onetime high ranker in the Army-who appeared to have come there in support of another candidate-seemed ill at ease on seeing Gota, possibly because of his being a close buddy of Fonny.

However, Gota beckoned the old colleague and had a chat with him letting bygones be bygones.

Although their conversation did not last for more than three or four minutes, Gota made it a point to convey an important message to the onetime colleague.

The old colleague had later confided the message privy up to then only to Gota and himself to Fonny which had led to a serious discussion between them, they say.

Those aware of the fact that Gota had conveyed an important message to his onetime colleague, during his brief conversation on the nomination day, expect Fonny to react to it sooner or later!