---
The politico who gave leadership to the people who had collectively declared: "We don't want oxygen", has begun supplying plants for a tree-planting campaign in an area well known for freely roaming wild donkeys, they say.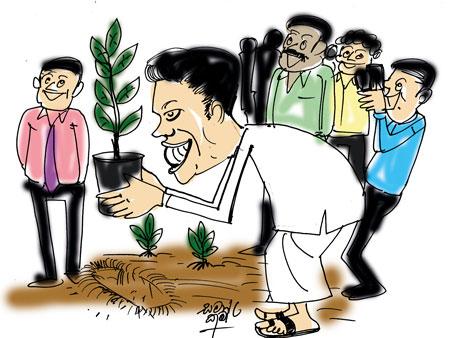 People in the area have expressed approval of the politico's contribution towards reforestation effort in the wake of his failing in the much-publicised effort to build a playground by clearing part of the mangrove habitat in the Negombo lagoon.

The politico is taking an active hand in the tree-planting campaign to win preference votes at the upcoming general polls while counteracting the bad publicity he got over the attempt to clear the mangroves in the Negombo lagoon. His political bosses, following the 'kadolana' incident had tactfully avoided backing him on the issue, they say.