---
A senior political authority has declared his residence out of bounds for a large group of young men and girls in his area whom he had engaged in his propaganda work in the run-up to the general polls.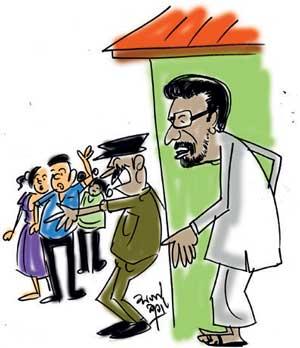 The politico had secured the services of these young men and women for various propaganda activities like preparing posters and distributing leaflets holding out the promise to find them suitable jobs after coming to power.

The politico, who has got a Ministerial portfolio as well after winning the seat, has now instructed his aides to turn away the job-seeking youth calling over, at the entrance to his residence itself, they say.