---
Despite the big poll being over and done with, the general poll being only two or three months away, the behind-the-scene activities of the parties keep the heat of the political atmosphere rising.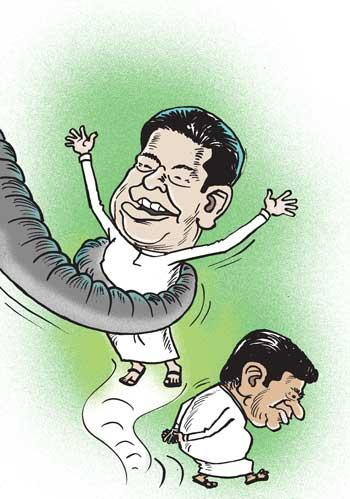 The Pohottuwa is said to be planning to field a number of new faces in all districts. The latest news is that a onetime main citizen of the city who represented the Green party is to contest in Wayamba on the Pohottuwa ticket. This character already holding a high office in that province had initially planned to enter the fray from the Colombo district but had later agreed to shift to Wayamba on the invitation of the Pohottuwa chief.

By the way, the Pohottuwa chief himself will enter the fray from Wayamba where they hope to have a cakewalk, they say.