---
There was a big outburst of protest against the '20' in Diyawanna council from the telephone members the other day. The other opposition party members also joined the outcry.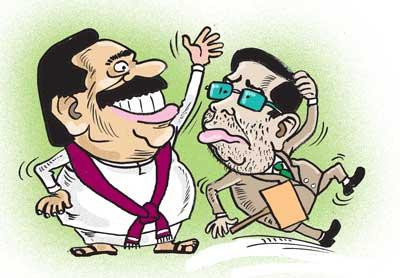 The former strongman, now Number two, a seasoned politico, was watching the scene with an amused smile.

The hubbub was continuing when a Colombo district member from the telephone party was seen running toward the government side. He came to a halt opposite Number Two's seat and leaned forward as if to confide in him a secret and said: "Sir, we are waging this battle on your behalf - to protect you!"

"It's okay!" replied Number Two. "I am committed to protecting the government. You say that you people want to protect me! So, there is no issue! Why do you want to make a big noise? No go back and quietly sit…"

The member who looked chastened quickly returned to his seat. Number Two thumbed his desk.