---
It has now come to light that a certain white-collar high -up had been transferred to a different Ministry following his refusal to grant permission to hold a musical concert to mark a political event.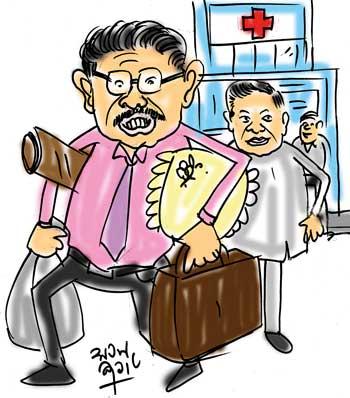 This white-collar high-up had turned down the request made three times to hold the musical concert by a couple with political orientation attached to an establishment related to health care, they say.

The interested parties being unable to find an excuse to transfer out the high-up had managed to have him moved out to another Ministry on promotion!