---
The local level Green politicos looking forward to contesting the upcoming provincial council polls are said to be busy sending feelers to the 'telephone' party stalwarts seeking some form of togetherness between the two parties.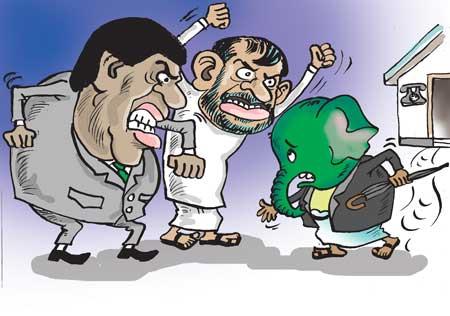 They are, of course, more concerned about their political future than that of the party, for they know that going it alone at the coming PC polls would mean a sure rout.

A green light from the 'telephone' hierarchy had come following the feelers to those in its second rung, they say.

The Green heavyweights from the city and Ampara had gone livid on hearing that the party's hopefuls at the provincial level had taken the initiative to start peace talks with the 'telephone' stalwarts and threatened to expel them from the party.

Those who directly received the 'expulsion' threat are said to be lying low now. However, some others are pursuing the negotiations, they say.