---
Diyawanna members become entitled to many privileges and facilities. They get more privileges and facilities when they become political authorities as well.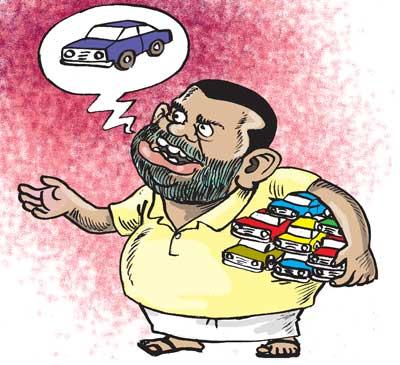 Some new Diyawanna officeholders also appear more concerned about enhancing their privileges and facilities than carrying out their responsibilities.

A story doing rounds tells about one such Diyawanna high office holder. He hails from a constituent party of the government coalition. He had received eight official vehicles on assuming high office.

Later this politico received another high office connected to the development work in his district.

Now he is said to be insisting that he be given the official vehicle that he is entitled to by the virtue of holding the additional high office as well.

If he gets the official vehicle he is asking now, he will have a fleet of 9 official vehicles!

"Will the government succeed in achieving its development goals if there are a few other office holders like him in it?" asks a political observer.