---
This Blue party politico, a former purohita has made a name as a prominent black-coated practitioner as well. In fact, he got a portfolio at the top team level after being elected on the Blue party ticket.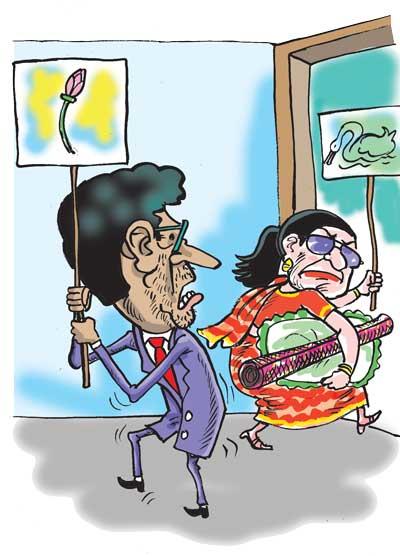 He also went along with the decision taken by a section of the Blue party to support Pohottuwa.

But he had to face a strong objection to his agreeing to support the former strongman and Pohottuwa from his better-half. Because from the time of great grand ancestors, his better half's family has been supporting the Green party.

So, the better-half had put her foot down that she as his partner could not tolerate him as a supporter of Pohottuwa. Following a heated argument, she had left the house for her parental home.

Nowadays, when the husband is campaigning for the Pohottuwa candidate, the wife is said to be campaigning for the Green candidate, they say.