---
Those in the inner circle of the newly founded Balavegaya had recently focused their attention on a problem causing them much concern.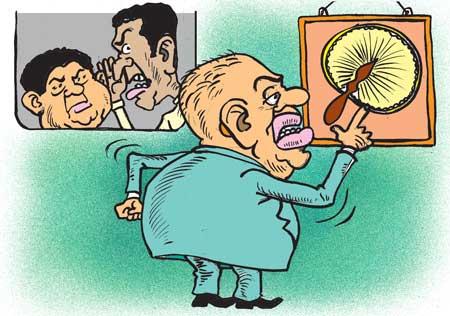 What was bothering them was a Southern colleague's frequent public statements that would invariably draw an angry reaction from the Buddhist public and the Maha Sangha. A leading stalwart of the Balavegaya wearing the national dress had the other day angrily pointed out that the colleague from the South had made it a habit of getting embroiled in issues pertaining to Maha Sangha thus causing an erosion of the Balavegaya's Buddhist voter base.

In response to representations made to him regarding this issue, the Balavegaya leader Saji had reportedly promised to take up the matter with the Southern politico, they say.