---
A member of the council of this city, where a prominent place of religious worship is located, drew a howl of protests when he moved a motion calling for the prohibition of sale of pork inside the city.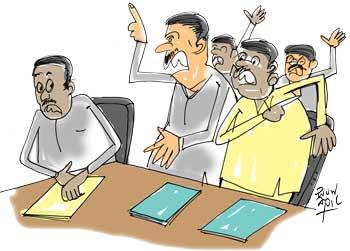 This member from the Telephone party had moved the motion calling for a ban on the sale of pork when there were about 20 beef stalls already in operation in the city. His intention was winning the votes of a particular community, they say.

The member who moved the motion withdrew it later when there was a noisy protest against it from the members including those from his own party.