---
There is a Diyawanna politico of the main Northern alliance having a hand deep in business interests. He too had actively supported Saji at the recent big poll. Despite being in the opposition camp, this politico had called on a very high political authority at his office the other day.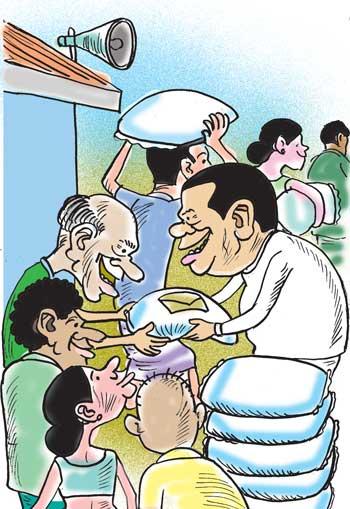 The high authority had greeted the politico from the North soon after emerging from a high-powered conference and several bigwigs of the regime who hailed him had a friendly chat with him. Explaining to the bigwigs the purpose of his visit to Colombo, the politico from the North had asked for tax concessions for his businesses.

Later, the top men of the Northern Alliance had come to know about their party politico visiting the high political authority in Colombo to ask for tax concessions. They all had agreed that the politico by meeting a high authority of the new regime to ask for personal favour had breached party discipline and had decided not to give him the alliance's nomination to contest the upcoming general polls.

They all also had agreed to keep this decision under wraps for the time being, they say.