---
A person who was appointed to a very high post in a State-owned key media institution was summarily removed three days after his assuming duties.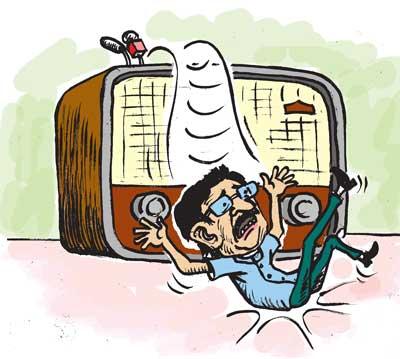 The talk he delivered to the staff upon assuming duties was the immediate cause for his removal, they say.

A very high political authority who summoned the new appointee to the relevant Ministry had expressed his displeasure at the contents of his talk to the staff.

However, this appointee had told a strange story to others accounting for his going out of office after three days: that the sense of responsibility of his new office weighed so heavily on his mind, he could not eat or sleep well for two to three days and finally decided to put an end to this agony by submitting his resignation to the political authority concerned!

Later, the question had arisen as to who was responsible for making this appointment. And it had transpired that a certain politico who had planned to secure the new appointee's support for his battle for the preference vote at the upcoming general poll had been behind his appointment. Of course, he was someone other than the political authority in charge of the subject, they say.