---
A certain party organizer had to suffer a loss of face when a high political authority harangued him in the presence of a large gathering at a public function held recently in an area of an ancient kingdom fame.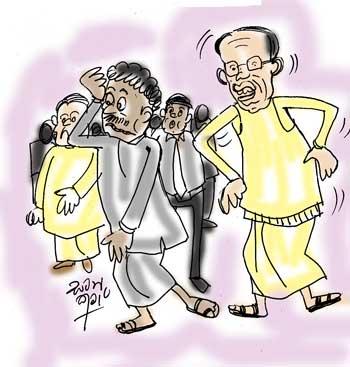 The high pollical authority had got provoked when the party organizer had requested that the ownership of a plot of land with a high commercial value located in a town be transferred to him.

The political bigwig who had already been simmering with resentment against the party organizer for defrauding a large amount of public funds while being a contractor of a community project had flown into a rage when the man approached him to acquire the piece of prime land through his influence.

The party organizer had once closely moved with the high political authority, they say.