---
Two Diyawanna members who recently cast their lot with Pohottuwa are said to be poised for another somersault. One of them is a defector from the Green party hailing from Wayamba and another one from the Blue party with roots in the South.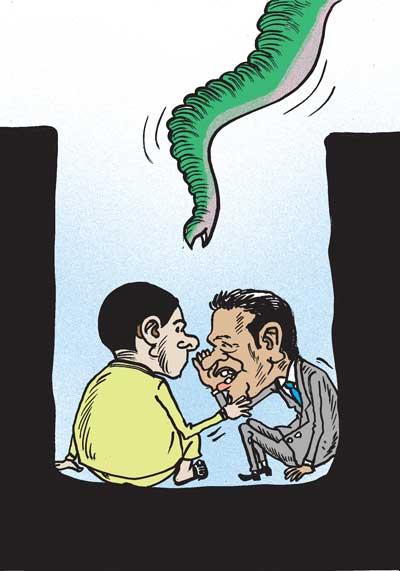 The reason for their decision to look for another pasture is their disadvantage in contending with cut-throat rivalry from the other Pohottuwa organizers in the same districts, they say.

The cut-throat competition is said to be intense in other districts like Matale, Mahanuwara and Matara as well, but the new Pohottuwa members in those districts are resourceful enough to face the situation, they say.

Meanwhile, some Green party bigwigs who have heard through the grapevine that the duo from and Wayamba and the South are no longer comfortable in Pohottuwa have made plans to hook them, they say. The unhappy Diyawanna politico from the South who even boycotted the Pohottuwa's final rally in Elpitiya had been seen on that day steeped in a hush-hush discussion with the Wayamba colleague at the august assembly complex, they say.