---
A propaganda meeting of a main political party was held in a town in the South the other day. The responsibility of organizing this meeting had fallen on a politico hailing from the area known to be an ace political strategist.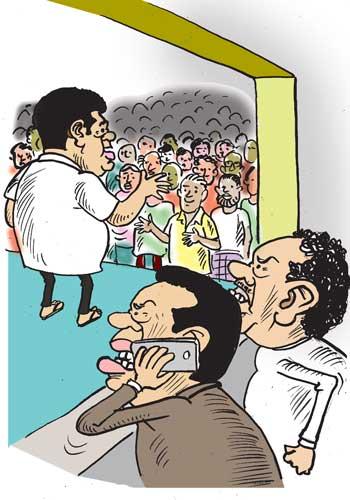 The meeting was intended to thank the people who supported the party candidate at the recent big poll and to woo their continued support at the upcoming general polls as well.

The party high-ups were invited but there was no indication that anyone of them would attend the event. The organizer fearing that the meeting would turn out to be a flop used a ploy to draw an impressive crowd.

The ploy, a fairly costly one, worked well! A large crowd turned up at the meeting. Several party bigwigs too attended. The meeting was a great success!

The meeting over, the crowd queued up to receive what had drawn them to the meeting: Rs. 500 and a 5 kg packet of Samba rice, they say.