---
A move is said to be afoot to shift the country's flag carrier – airlines office in the central province to a new building involving a much higher monthly rent.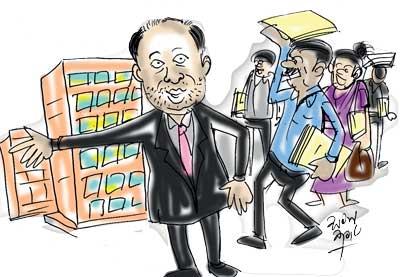 According to the employees, there is no justification whatsoever for shifting the office currently housed in a building on the 'Lake -round' on a monthly rent of Rs. 3 ½ lakh to another building at the cost of a monthly rent of Rs. 8 lakh.

The building which is to cost Rs. 8 lakh as monthly rent is said to be belonging to a prominent politico.

The employees say that they were surprised at the proposed move on the part of the political authority concerned in defiance of the specific orders already issued by the those in the highest echelons to cut down on waste and unnecessary expenditure.

Meanwhile, knowledgeable sources say that the political authority has already issued instructions to make arrangements to shift the airlines' office to the proposed new site.