---
A large majority in the Green party insists that the party leadership be offered to Punchi Dasa and the latter's loyalists have vowed to launch a separate political party if the leadership were not conceded.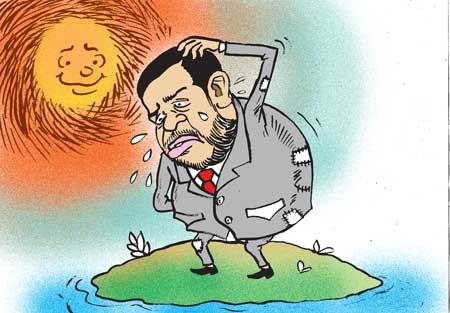 Meanwhile, Punchi Dasa loyalists have begun forming a new political alliance and almost all partners in the old alliance have already teamed up with the Punchi Dasa-led alliance.

However, some Green party sources say that the new alliance would be out of bounds for the controversial political party leader of Wilpattu fame. The Pohottuwa high-ups are already keeping this politico at arm's length although some factions of it are said to be wooing him.

Once a high-flying top team member presiding over some 40 state establishments, the Wilpattu politico has now been reduced to a nonentity shunned by some onetime allies, they say. On being questioned about not being accommodated by the Green-led alliance, the politico had said: "We will go it alone first and will consider joining an alliance in due course!"