---
A rumour doing rounds in political circles says that a move is afoot to grant pardon to a 'death row' prisoner.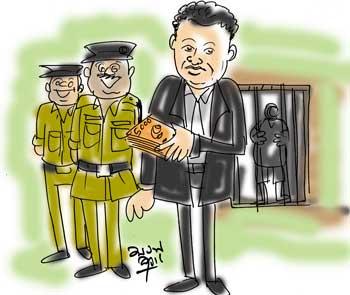 Appeals made on his behalf that he be pardoned due to his poor health condition are said to be receiving due consideration.

An intimate of this prisoner had been generously spending money to ensure the latter's comfort during his stay in the State lodge, they say.

Appeals for his freedom are expected to receive a positive response from the highest echelons, according to some sources.