---
This politico at one time occupied the main chair of the council of the main city in the North.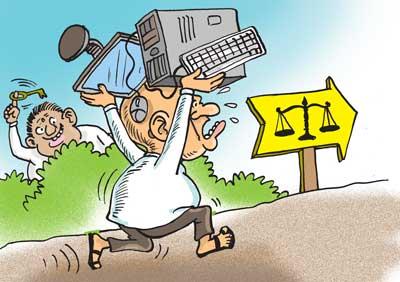 He lost the main chair due to a dispute within the political party and another politico succeeded as its occupant.

However, his successor has found it difficult to proceed with the onerous duties of his office due to a technical problem. All important documents relating to correspondence, accounts, tenders etc. are reportedly missing from the relevant files maintained in the office for all such data had been fed into the official computer of the main chair occupant.

However, the password necessary to gain access to all this information is said to be known only to the previous main chair occupant and is not privy to anybody else. However, the former one has refused to disclose the password and as a result, the affairs of the council have run disarray, they say.

The new incumbent has now decided to seek a court order requiring his predecessor to disclose the password for him to access the vital data!