---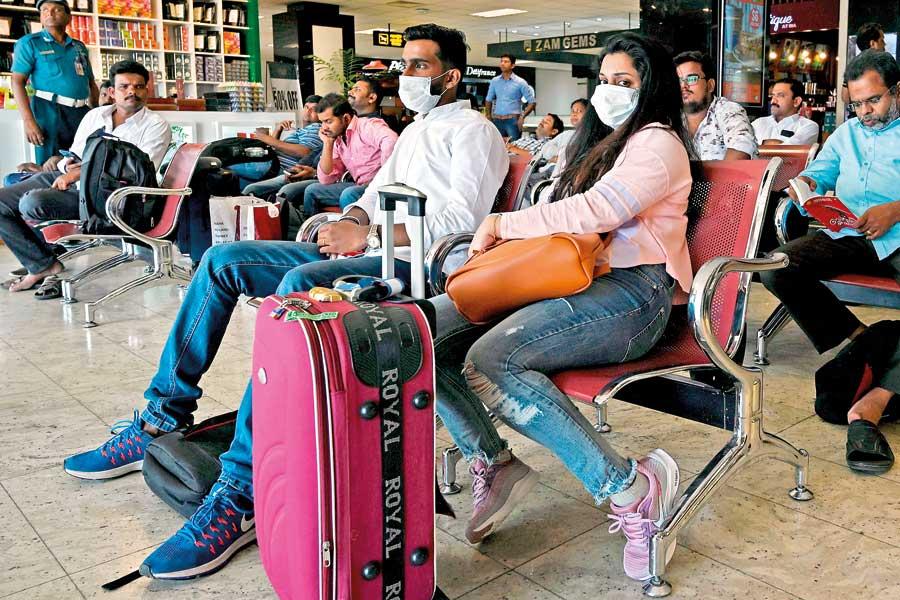 But 2019-nCoV can be transmitted within the incubation period like Influenza

As at 31st January 2020 there were 9776 confirmed cases in twenty countries

There are many home remedies with the above properties which have been used traditionally in Sri Lanka for a long time
Given the present Coronavirus outbreak in some parts of the world we thought it was apt to update readers about the present health concerns associated with the Pandemic.

These are some of the most asked questions regarding Coronavirus.
Q The Coronavirus is spreading rapidly throughout the world. A global health emergency has been declared by WHO. What are the latest statistics about the disease?
Among the seven strains of human coronaviruses the newly identified type is '2019-nCoV or novel corona virus' which was identified on 08th December 2019 in Wuhan city China. As at 31st January 2020 there were 9776 confirmed cases in twenty countries throughout the world and 213 deaths were reported in China. The case fatality rate is 2.2%. One case and few suspected cases were reported in Sri Lanka up to date.
Q Tell us about the transmission and the symptoms?
Coronaviruses are respiratory viruses. Human to human transmission has been confirmed. Some of the symptoms are fever, dry cough, shortness of breath. These symptoms are very similar to a cold and flu. If the virus in the respiratory tract is expelled it could possibly spread via fine air particles which are inhaled in to the lungs of the recipient.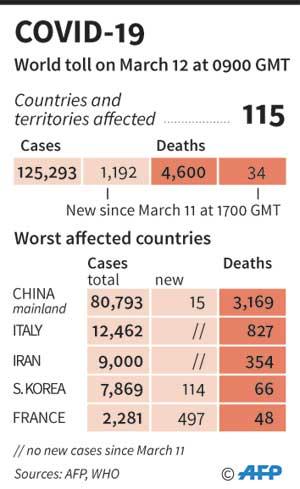 Q How dangerous is the virus?
The SARS virus, a member of corona family, only spread the virus with the onset of symptoms. That means within the incubation period it didn't spread. But 2019-nCoV can be transmitted within the incubation period like Influenza and it means the virus can spread when people have no symptoms. This is dangerous because if someone transmits the virus, but never gets sick, they may not be on the radar at all.
Q In the modern world when there are epidemics discussions are mainly on the concepts of allopathic medicine. Are there any explanations in Ayurveda regarding epidemics?
'Sushrutha Samhitha' which was written around 500 B.C explains how 'Aupasargika roga' (Communicable Diseases) spread from person to person. In 'Charaka Samhitha', one of the oldest text books in Ayurveda, dedicated a chapter on epidemics named as 'Janapadodhvansa' explains how epidemic disorders destroy communities.
It further explains how four etiological factors called Jala (water), Vayu (air), Desha (Geographical regions) and Kaala (Time) are responsible for epidemics to take place when there are contamination and vitiation of these factors.
Q What can Ayurveda do during such an emergency?
Prevention is the best way. Herbal plants are known to possess excellent immunomodulatory, immunostimulant and immunoenhancing properties and generally act by stimulating both innate and acquired immune systems. Some compounds found in the medicinal plants perform anti-viral activities. They can inhibit viral replication, block viral attachment and prevent viruses from entering host cells (Internalization).
Q What are the herbal preparations or foods which have the above properties?
There are many home remedies with the above properties which have been used traditionally in Sri Lanka for a long time. The best and the most popular method is boiling Ginger and Coriander or 'Paspanguwa' and drinking half cup in the morning and in the evening. Also drinking half a cup of the following, Venivelgeta, Nelli and Rasakinda, garlic water, Heen maduruthala/Bin kohomba are effective home remedies. Their medicinal properties are scientifically proven. Adding garlic and cinnamon to curries or when preparing foods may also be effective in producing anti-viral effects. Preparing porridge from Monarakudumbiya, Heen bovitiya, Yakinaran, Elabatu leaves are similarly effective.
Vitamin C plays an important role in the immune system. It contributes to the immune defence by supporting various cellular functions in the immune system. 'Masan, Lime, Naran,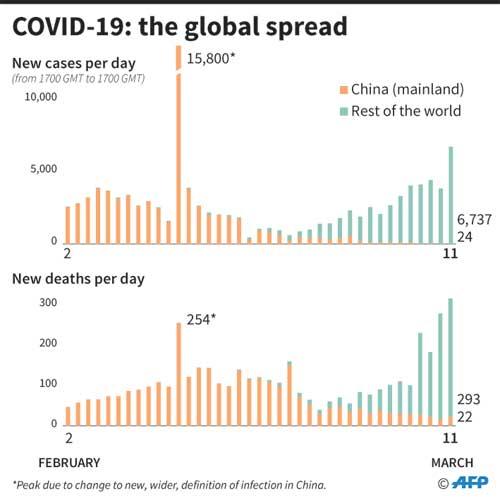 Oranges, Nelli, Guava' contain more vitamin C compared to other fruits.
Fumigation with Agil, Gugul, Haldummala, Neem oil/leaves, turmeric kill/sedate the germs in the atmosphere. Tie a thread which bears a piece of Perunkayam (Asafoeitida) or Vada Kaha; which is a traditional method to prevent germs.
Q Are there any prepared medicines in Ayurveda which can enhance immunity?
Yes, many Ayurvedic drugs come with immune enhancing properties. You can have them free of charge by visiting to the nearest Government ayurveda hospital. Before take any kind of advertised herbal drug/supplement today it is best to take advises from a BAMS doctor who is working in the Government ayurveda hospitals or from the Department of Ayurveda Sri Lanka.
(Dr. Sandun Liyanage, BAMS (University of Colombo), at present serves as the Community Medical Officer (Soranathota Division) Department of Ayurveda, Uva Province)