---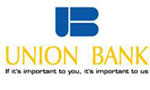 Union Bank of Colombo PLC (UBC) was adjudged the 'Best SME Bank in Sri Lanka 2014' by Capital Finance International (CFI).
UBC won the prestigious award in recognition of its leadership position in delivering development and growth of small and medium enterprises (SME) in Sri Lanka.

CFI is an esteemed print journal reporting on business, economics and finance, headquartered in London. The award is based on recommendations and voting from CFI partners such as the World Bank, International Monetary Fund (IMF), World Trade Organisation (WTO), United Nations (UN) and International Finance Corporation (IFC). Union Bank Director/CEO Anil Amarasuriya commenting on the award stated, "We are indeed honoured and privileged to be awarded by CFI and winning the CFI award for the Best SME Bank in Sri Lanka.

This accolade substantiates the bank's level of excellence in providing customized solutions to its preferred customer segment and further sets a benchmark for our peers. Further, this award signifies the dedication and commitment of the UBC team in fulfilling the diverse needs of our valued clients."
CFI Awards Director John Mann stated, "Union Bank believes that SMEs are critical to the growth prospects of the island and for the past several years has been focusing very diligently on SME banking needs.

The CFI judging panel comments that the commitment shown to SMEs by Union Bank is obvious and very encouraging. The range of services and solutions is strong and Union Bank can be relied upon for good advice and thoroughly professional support. The panel was delighted to confirm Union Bank of Colombo PLC as winner of the CFI award 'Best SME Bank, Sri Lanka, 2014'.Union Bank is one of Sri Lanka's leading banks supported by the strength of TPG, the US-based global investment giant with over US $ 66 billion in capital under management and an extensive global network with significant presence in Asia and Europe.

TPG's recent investment of US $ 117 million in Union Bank marked a milestone in the financial services industry as one the largest foreign direct investments to Sri Lanka.With a solid foundation etched with financial stability and international know-how, Union Bank is amongst the top five commercial banks in market capitalisation, offering a full range of products and services to personal and commercial financial sectors.