---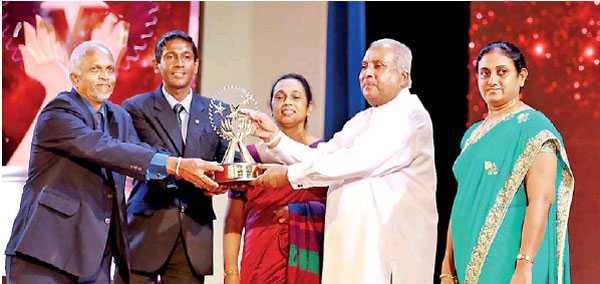 Unilever Sri Lanka proved their strength as a company that is dedicated to Occupational Health and Safety by emerging as the Excellence Award winners at the recently held National Safety and Occupational Health Excellence Awards 2014 at the BMICH.

Awards were presented under 3 categories – Merit, Special Recognition Sector Awards and the Excellence Awards. Unilever Ceytea Agrapatana, was the proud recipient of the Excellence, Silver Award while Unilever Manufacturing Site Horana, received the Excellence, Bronze Award. Unilever Sri Lanka Head Office was awarded the 'Other Sector Award, Large Scale – Winner', for its commitment to Occupational health and safety. Unilever Sri Lanka secured the highest number of Excellence Awards at the event.

Unilever Sri Lanka's Chairperson Shazia Syed said, "I am thrilled to see Unilever's efforts in occupational health and safety recognized at this prestigious forum. At Unilever, we are committed to our employees as they are our most crucial and indispensable asset and we ensure all systems are in place to create a safe working environment to ensure their health and safety. We consider this as a non-negotiable within our business. Safe ways of working at Unilever are embedded into our DNA through all our actions starting from our Code of Business Principles, which outlines our individual and shared responsibilities for health and safety.

"We are very happy to have all three sites of Unilever including our manufacturing sites proving their worth as safe places of work, and we consider it asa testament to the absolute commitment to safety shown by each and every one of our employees. We are also deeply encouraged and humbled through this recognition and appreciation by NOISH toward our commitment and focus on this area of occupational health and safety" she added.
Unilever Sri Lanka has always pledged to provide a healthy and safe working environment to those who are both directly employed in the company, and for those who are indirectly engaged within the value chain.
The National Occupational Health and Safety Excellence Awards look to promote the importance of occupational safety and health amongst Sri Lankan organizations. The National Institute of Occupational Safety and Health was established in 2005, under the Ministry of Labour and Labour Relations Sri Lanka.