---
Swimwear destination prospect noticed by international media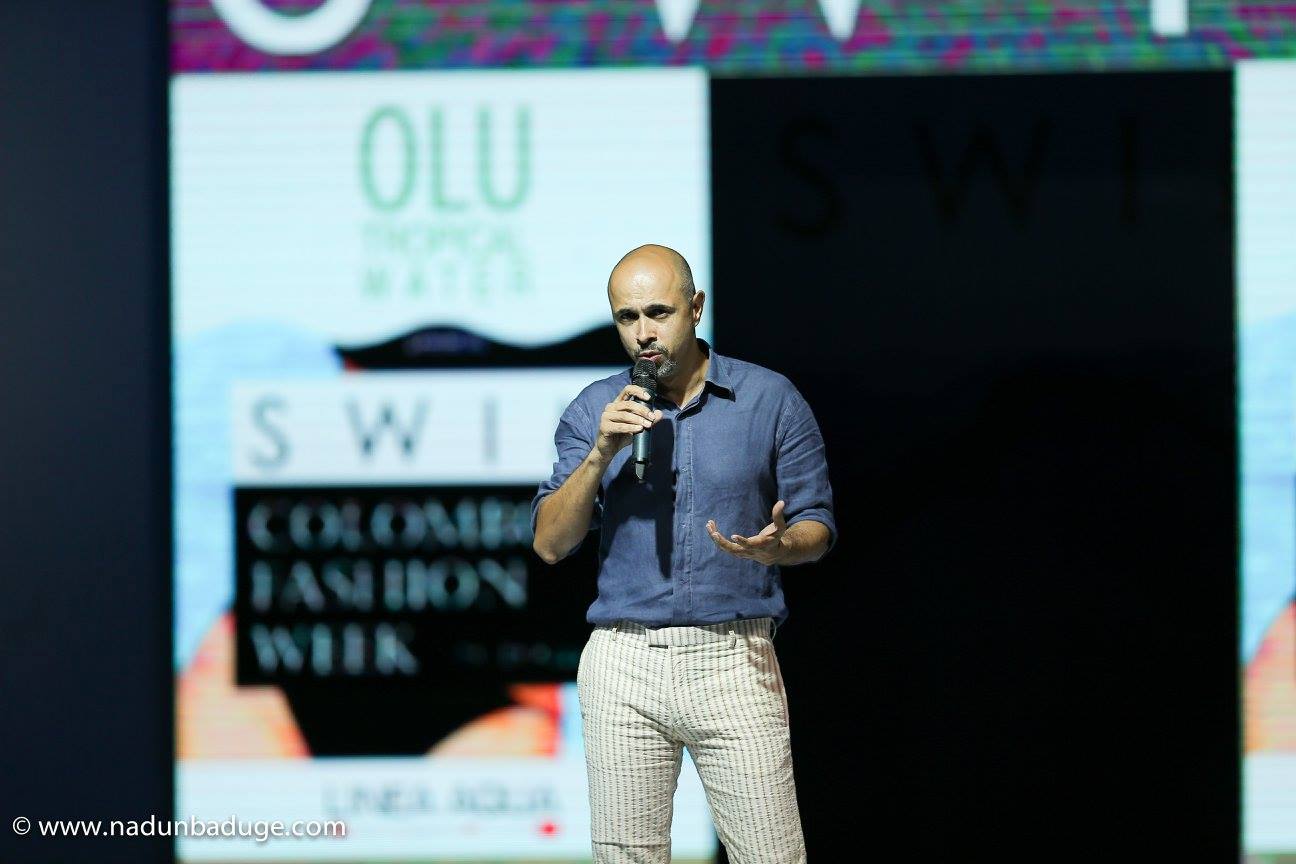 Ajai V. Singh - President and Founder of CFW

Wednesday 19th August, 2015: The swimwear edition of Colombo Fashion Week (CFW) known as CFW Swim, which concluded last week, started on a good footing. It showed every prospect that it has taken a step closer towards its vision of making Sri Lanka an international swimwear capital. CFW Swim was a work in progress for over a year by CFW and came to fruition on 7 and 8 August 2015. CFW Swim is a platform that is very relevant to Sri Lanka and will strategically help the country to make a mark in the world of fashion.

In the last decade, swimwear has been recognised as a high growth category in global fashion. This got CFW thinking as it gave it another opportunity in line with its vision of uplifting Sri Lanka's fashion industry. CFW is constantly seeking strategic doors to open to make an impact with Sri Lanka's fashion industry recognised this platform as high impact.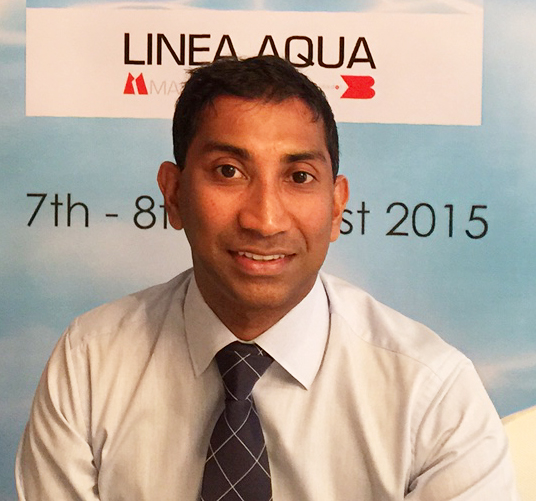 Amal de Silva Wijeyeratne - MD of OLU Tropical Water

On approaching Linea Aqua, CFW saw a meeting of minds. "We started working on this platform over a year ago while conceptualising a pivot that could make a mark internationally – our constant dream for Sri Lankan fashion. With this, we started looking for strategic partners, hence my call to Sarinda Unamboowe. When I met him, I knew I had found a partner who understood what I was talking about, as he had his own vision towards realizing this goal. We are lucky to have another relevant brand as our title partner, OLU Tropical Water, mineral water with a fascinating source story that will make an international impact. It is so exciting to have a lifestyle water brand out of Sri Lanka," says Ajai V. Singh, President and Founder, CFW.

CFW Swim 2016 featured the latest swimwear collections of eleven swimwear labels. Among the line-up of brilliant swimwear designers were Buddhi Batiks, CHARINI, U by Upeksha Hager, Arugam Bay, C.H.A.R.L.E.N.E., Rum Punch, Meraki and amanté from Sri Lanka, Shivan & Narresh and Sanchita from India, and Charlie by Matthew Zink from USA.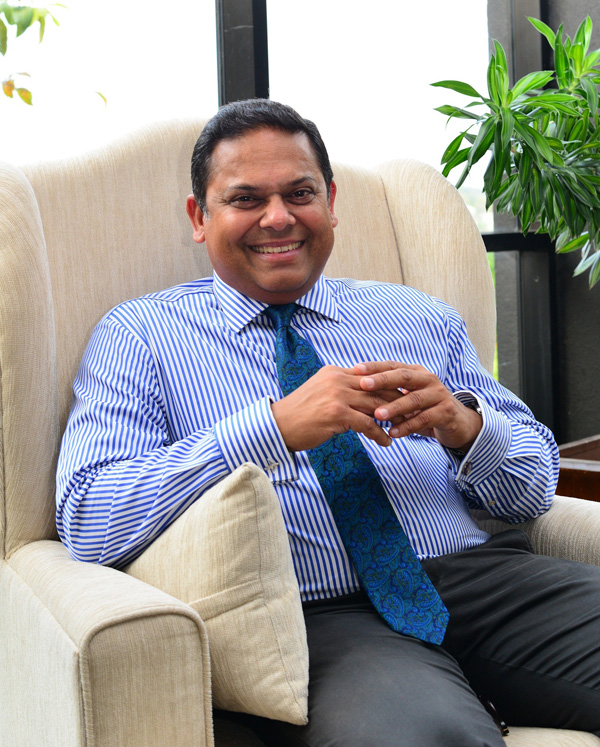 Sarinda-Unamboowe---CEO-MD-of-Linea-Aqua

"We are excited about CFW Swim because it was finally an opportunity for Sri Lanka to be featured as a centre and total service provider for the global swimwear industry. Over the last few years, Sri Lanka has developed from being just a cut-and-sew manufacturer to providing services like design and development, as well as an entire range of supply chain solutions around the swimwear industry. CFW Swim was a great way to showcase that and also create excitement around the industry," says Sarinda Unamboowe, Chief Executive Officer/Managing Director of Linea Aqua.

The CFW Trend Store, set up at the Hilton Colombo Poolside during CFW Swim shows, was an opportunity for leading swimwear designers and manufacturers of the country to exhibit the latest trends and developments in the swimwear industry as well as the technological advancements of Sri Lanka's swimwear manufacturing sector. CFW's Trend Store partners were Stretchline, Textprint Lanka, Trischel Fabrics, Silueta and Leema.

CFW Swim was presented by OLU Tropical Water, a new and proud brand of natural mineral water sourced from one of the rarest cloud forests in Sri Lanka. OLU believes in promoting healthy lifestyles and therefore this partnership was in line with the health- and fitness-focused culture of the swimwear season.
"We are pleased to have been the title partner of CFW Swim. OLU is our very own tropical water originating from the cloud forests of Sri Lanka. Eating organic and keeping fit is a very important part of our lifestyles; equally, we need to pay attention to the type of water we put into our body. We believe in CFW's vision to create a regional and, possibly, an international platform for Sri Lanka. Like other regional water brands, it is time Sri Lanka took her tropical water to the world," says Amal de Silva Wijeyeratne, Managing Director, OLU Tropical Water.

CFW Swim was also enriched by its partnerships with Nissan, Yamaha, Vision Care, American & Efird Lanka, Bodyline, Ramani Fernando Salons and Leo Burnett, Arc Worldwide – who believe in CFW's visions and aspirations.

Since swimwear is a high growth category and while others are keenly watching this space, CFW was quick to move and make its intentions clear. The impact of this step has been captured by global media almost instantly. While CFW's international media partner, Fashion TV, will telecast CFW Swim internationally, the more swimwear-focused media outlet, Swimfluent (swimfluent.com), recently published an article on its success and named Sri Lanka the next Asian swimwear capital.

Swimfluent, the global destination for swimwear fashion, claims CFW Swim is on its way to becoming the number one swimwear show in the world. The article describes the emergence of swim shows such as CFW Swim as proof of the growth of swimwear in the global fashion industry, and explains the potential of CFW Swim to be the leading platform for swimwear labels – alongside Sao Paulo and Miami – and the swimwear hub of the Eastern Hemisphere. It claims that Sri Lanka, home to some of the most beautiful beaches in the world, is making its mark on the map as a growing beach destination that is ideal for the showcasing of swimwear fashion.

The article also highlights the way in which CFW Swim was able to successfully showcase Sri Lanka's world-class swimwear manufacturing capabilities.

Linea Aqua already produces swimwear for some of the world's most respected swim and beachwear brands.

Regarded as the backbone of the Sri Lankan fashion industry, CFW has continuously inspired growth amongst Sri Lankan designers since its inception in 2003. Swim was introduced as a third season in its annual calendar with the aim of making Sri Lanka the swimwear hub of Asia, as well as providing swimwear labels of the region a platform for showcasing as well as connecting with important media and buyers. Today, CFW is one of four main Fashion Weeks in Asia that are over ten years old, and is the most important developmental fashion project in Sri Lanka.

For more information on CFW Swim, please visit the official CFW website (www.colombofashionweek.com) or follow the latest updates on Facebook (www.facebook.com/colombofashionweek), Twitter (@colombofw) and Instagram (@colombofw). Use #cfw to join the conversation.
---
---
Add comment

Comments will be edited (grammar, spelling and slang) and authorized at the discretion of Daily Mirror online. The website also has the right not to publish selected comments.

---