---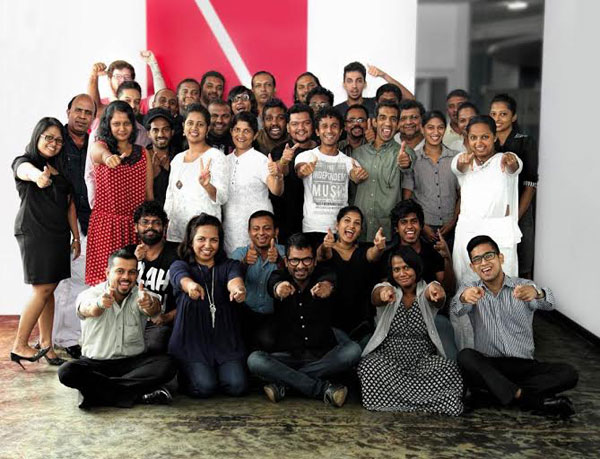 At the recently concluded Spikes Asia Festival of Creativity, TBWA\Sri Lanka walked away with 3 metals and a finalist accolade. The recognition came with a Silver Spike in the Design category for the Vesak Print Ad – "Space to Pray" for AIA Insurance and 2 Bronze Spikes in the Radio category for "Sparks" Electric vehicles. The Finalist was for the Outdoor category for the AIA Insurance Vesak ad.
For the disruptors from TBWA\Sri Lanka this was a remarkable achievement, in that recognition camefrom amongst 5,000 competing entries at Spikes Asia - the best across the Asia Pac region; The awarded work all demonstrate the power of "disruption" - the mantra used across the agency. Disruption to TBWA\Sri Lanka means dismantling the status quo and replacing it with something new, driving exponential business results for their clients. The AIA Insurance initiative, offered a simple yet effective solution for a real life problem and the two radio spots for Sparks Electric vehicles cut through the clutter to communicate the new concept of electric vehicles, paying ample testimony to this.
"This is the first time the agency has got International recognition and I am honoured and humbled bythis achievement" said Renuka Marshall, Managing Director, TBWA\Sri Lanka. She further elaborated, "this has proved that insight driven, good work not only solves client problems but also demands (and gets) recognition. We have just upped the benchmark for ourselves in the industry and applaud the agency team for their commitment in pushing the bar. I sincerely thank AIA Insurance and Sparks for giving us the opportunity . "
Subhash Pinnapola, Chief Creative Officer, TBWA\Sri Lanka commented "I'm glad that TBWA\Sri Lanka's great work for our clients is bringing us and them recognition on the world stage. Really awesome. I'm so proud of the TBWA team".
John Hunt, Worldwide Creative Director of TBWA\ said, "It's great to see TBWA\Sri Lanka adding to their metal collection. We've always seen potential in Sri Lanka as a very important creative player in the region and now they're living up to that promise."
The award-winning work can be seen at www.tbwasrilanka.com