---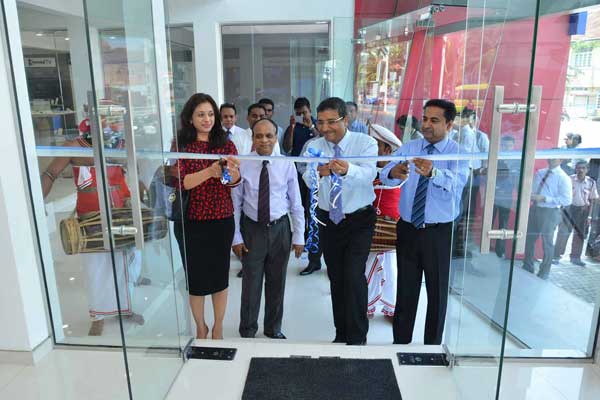 Turning a retail space into a true retail adventure, Softlogic Retail Pvt. Ltd, a fully owned subsidiary of Softlogic Holdings Plc have announced the opening of their latest Softlogic Max store in Panadura. Spanning over four thousand square feet, the spacious two storey retail space in the heart of Panadura is the eleventh Softlogic Max store in the country and opened its doors to the public on the 13th of November 2014.

Softlogic Max is the premier retail store for world reputed brand names of home appliances, upscale electronics and office automation solutions in Sri Lanka. Shoppers in Panadura can now avail themselves to the widest range of world famous brand names such as Panasonic, Samsung, Dell, Nokia, Apple, Acer, Blackberry, Usha, Candy, and Russell Hobbs across the latest and most desirable merchandise categories from state of the art LED TVs, home theatre systems, audio systems, refrigerators, washing machines, microwave ovens, kitchen appliances, notebook computers, air conditioners and more.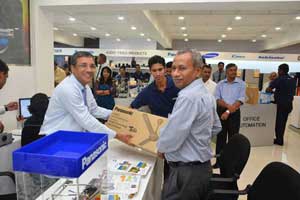 The Softlogic Max stores encapsulate a world class retail experience which features a customer focused, contemporary store ambience where easy navigation and excellent customer service is key. The store interior follows the concept design for all Softlogic stores with unique, multi-dimensional spaces incorporating sleek materials and a blue and white coloration that is in keeping with Softlogic's over-arching aesthetic. Modern fixtures and fittings highlight Softlogic's shopping philosophy by offering a visually stunning arrangement through the use of innovative lighting, customer friendly product displays, wide circulation paths and a precise and organized layout.With Softlogic Max now located in Panadura customers in the region will be able to take advantage of the host of amazing seasonal promotions and attractive deals on offer at the store, making shopping for electronics and home appliances an unforgettable experience. Shoppers will be treated to up to an incredible 20% discount on select electronic items, attractive and unmatched hire purchase schemes and incredible free gifts on offer. The store will also extend to customers the financial flexibility of special 0% interest free installment schemes across all leading banks, offering the customer the choice to select the best plan that suits their budget.

Starting from the 15th of November, exclusive only to Softlogic customers NTB American Express cardholders will receive up to 15% off selected items plus installment plans of 0% interest for up to 60 months on selected items of electronics and home appliances.Shoppers at Panadura's Softlogic Max can appreciate the convenience of the shopping space which allows for ample parking facilities and a friendly and well informed sales staff to provide expert advice and assistance, as well as doorstep delivery and superior after sales service. For the convenience of customers the store is divided into separate zones, each addressing a specific customer need and is designed in accordance with international standards with a focus on creating sophistication and a customer friendly environment.

Softlogic is a brand that has built its reputation on becoming one of Sri Lanka's leading retailers in consumer electronics. The numerous Softlogic Max stores scattered across the nation act as genuine magnets for tech-savvy customers who are given the freedom to browse the shelves and admire the latest trends and developments in technology. From mobile phones, tablets, PCs, digital cameras and more, Softlogic Max is where customers can find the right combination that works for their individual lifestyle needs.Panadura's Softlogic Max store is unique in that it also contains a specialized branded section exclusively devoted to Samsung products. Here customers can find the latest Galaxy line of smartphones and tablet products, interact with Samsung's Ultrabooks and Windows 8 tablets and also explore Samsung's digital cameras, camcorders, home theater and audio systems and other accessories.

This immersive brand experience is what makes the Softlogic Max stores such a popular shopping destination. The new Panadura store will undoubtedly address the numerous lifestyle needs of discerning customers in the region looking for quality brands and products at competitive prices, and will afford shoppers the luxury of a rich choice of offerings across various categories of world class merchandise. Softlogic Holdings PLC is one of the leading, dynamic organizations in Sri Lanka today, having expanded and diversified into the growth sectors of the economy in terms of retail, healthcare, ICT, automobiles, leisure and finance and holding Authorized Distributorships for some key global brand names. Softlogic today, employs over 6,000 people in its offices located in Sri Lanka, Singapore and Australia.