---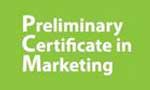 Sri Lanka Institute of Marketing announced that the December 2014 i ntake of Preliminary Certificate in Marketing Online (PCM Online), the only recognised marketing qualification in Sri Lanka available online, is now open for registrations.
The Preliminary Certificate in Marketing (PCM) is one of the world's best short courses in marketing and has been the preferred starting point for many distinguished marketers over the years. PCM Online delivers PCM through an advanced distance learning platform and affords aspiring marketers the convenience of pursuing this world class qualification at a time and place of their choice.

Over the years PCM has achieved wide acceptance due to regular reviews and changes in the course content to be in-line with modern marketing trends. It includes modules such as Marketing Concepts, Marketing Environment, Consumer Behaviour, Marketing Research, Segmentation, Targeting & Positioning, The Marketing Mix, Product Planning & Development, Pricing, Distribution, Marketing Communications / Promotions, Developing the Marketing Plan and Information Technology for Marketing.

Speaking about PCM Online Kalana Rathnayaka - President SLIM noted: "As the national body for marketing SLIM enjoys unparalleled global reach, as reflected in affiliations with World Marketing Association (WMA) as a consequent of being a member of AMF, American Marketing Association (AMA), Effie Worldwide and Federation of Marketing Research Industries (ESOMAR). Therefore, all our programmes, including PCM Online, are up to date with the latest developments in the world of marketing."

Ruwan Liyanagamage - Vi c e President – Education – SLIM said: "This online programme is ideal for students who are 16 plus and those who wish to pursue a marketing career, junior marketers who require a basic marketing qualification, middle level marketers who need theoretical input on marketing and working adults who wish to gain knowledge on marketing and are concerned about time and travelling."
PCM is a course which provides basic theoretical knowledge through 46 hours of classroom coaching over a period of three months and also carries a practical assignment where students translate their classroom learning into real world practical applications. PCM Online provides this programme in its entirety online, while maintaining the quality of teaching and study materials, for the benefit of students who have difficulties attending classes due to various reasons such as time and location.