---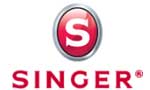 Singer (Sri Lanka) PLC, one of the country's top consumer durables retailers, will be issuing debentures worth Rs.1 billion, with an option to extend the value up to Rs.1.5 billion in case of oversubscription.
Accordingly, the company will issue 10 million debentures with a price tag of Rs.100 per share, with an option to issue further five million shares in the case of an oversubscription of the first tranche.

The issuance will open on December 17 and Agora Securities (Pvt.) Ltd will be managing the issue.The company issued a similar debenture in May 2013 with an interest rate of 14.5 percent and tenors of two and three years, which was twice oversubscribed within the day of the issuance.

The ratings of last year's debenture was downgraded by Fitch Ratings from A(lka) to A-(lka) this June.The group, for its third quarter ending in September 2014, posted a net profit of Rs.217.84 million (241 percent increase yearon-year (YoY)), a turnover ofRs.6.83 billion (15 percent increase YoY) and a gross profit of Rs.2.44 billion (20 percent increase YoY).

The group's assets were valued at Rs.26.07 billion, while having a net asset per share of Rs.40.86.It had Rs.10.86 billion in long and shortterm interest-bearing loans and borrowings.